The Chinese University of Hong Kong (CUHK) Business School's magazine "CUHK Business" provides a platform to inform readers of selected business topics and school updates through articles written by staff and guest writers. Previously known as CONNECT, the magazine is rebranded to cover more inside stories and updates of CUHK Business School. If there is any specific topic about or within CUHK Business School that would like to us to cover on, please drop us a note at mco@baf.cuhk.edu.hk!
Our Research
Our People
Our Outreach
Please click here to download the magazine in PDF format.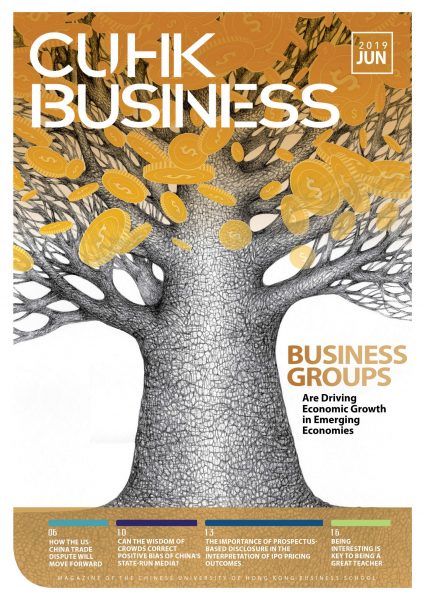 Want even more insights? Subscribe to the monthly digest of China Business Knowledge and our biannual CUHK Business School magazine now!