The 2021 Greater Bay Area Finance Conference – the first face-to-face finance academic conference after the coronavirus outbreak – was held on 22-23 October in Hong Kong. The Conference attracted over 120 registrants from different universities in the Greater Bay Area to exchange their insights and build connections.
Hosted by The Chinese University of Hong Kong (CUHK) Business School's Department of Finance, the two-day academic conference comprised sessions on asset pricing, corporate finance and capital market with 15 research papers presented. The conference attracted high quality submissions of research papers from five Hong Kong universities (CUHK, Hong Kong University of Science and Technology, University of Hong Kong, City University of Hong Kong and Hong Kong Polytechnic University) and two Shenzhen universities (CUHK-Shenzhen and Peking University HSBC Business School).
Three assistant professors from the Department of Finance, including Prof. Si Cheng, Prof. Jangwoo Lee and Prof. Willem J. van Vliet, presented their research paper during the Conference.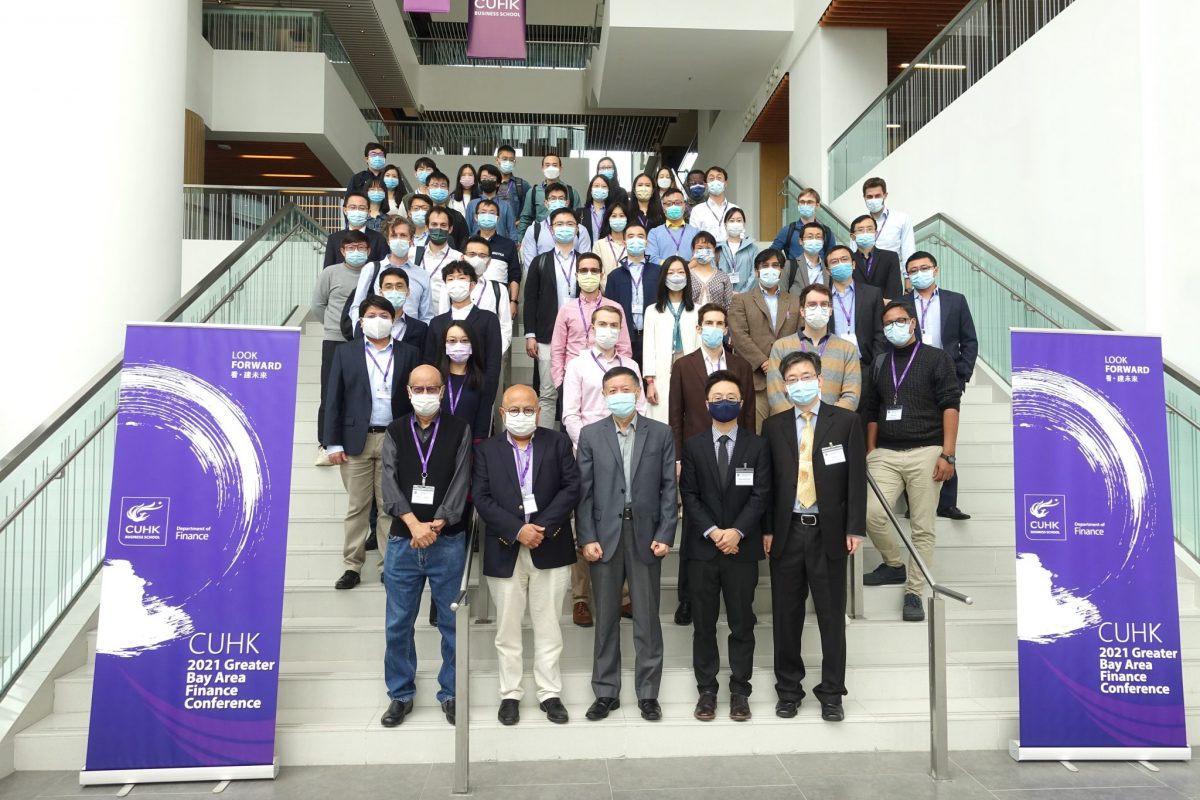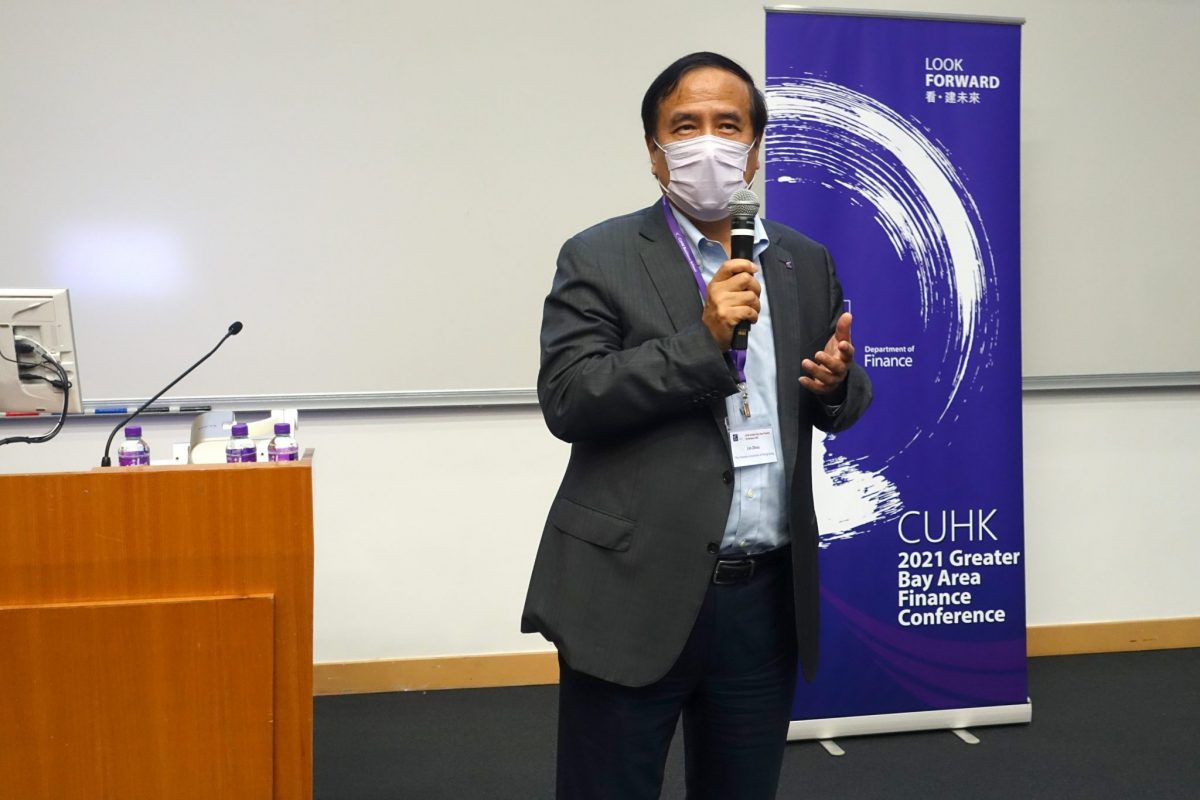 Prof. Lin Zhou, Dean of CUHK Business School and Choh-Ming Li Professor of Economics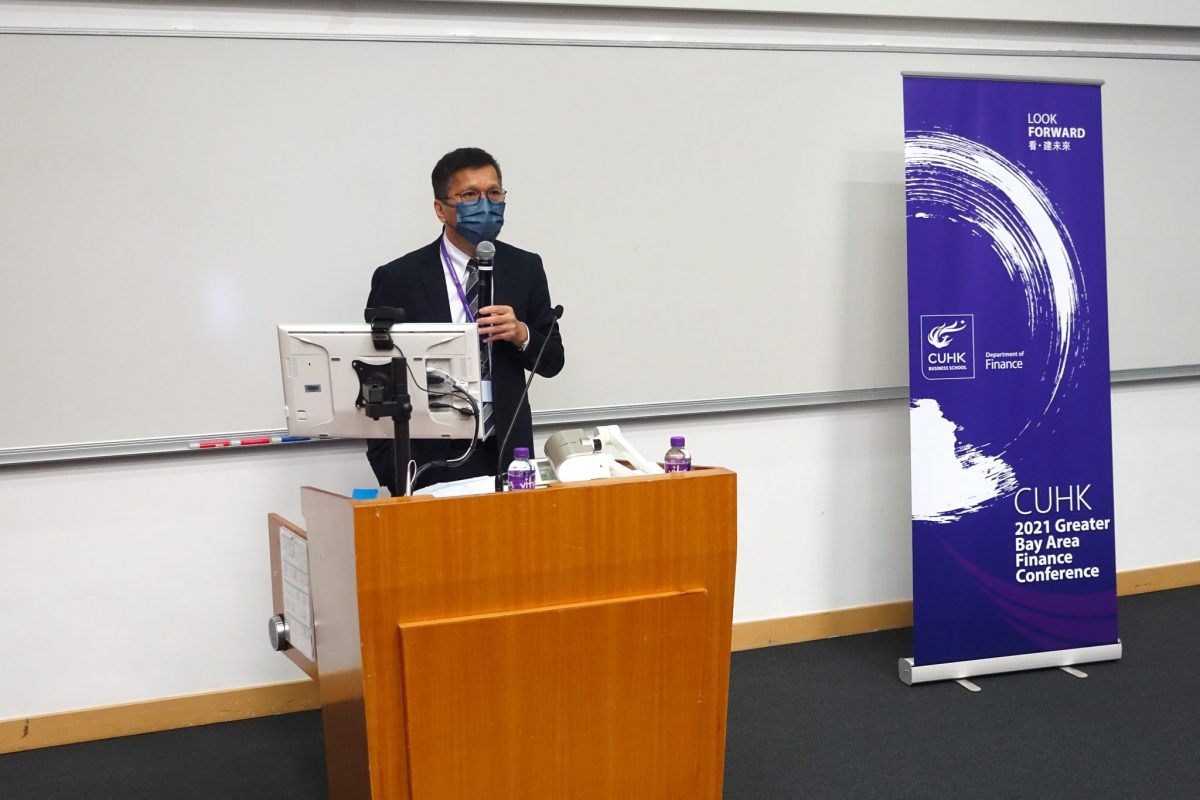 Prof. Kalok Chan, Wei Lun Professor of Finance and Chairman of Department of Finance