CUHK Business Student Teams Crowned Top Winners at HKICPA Business Case Competition 2019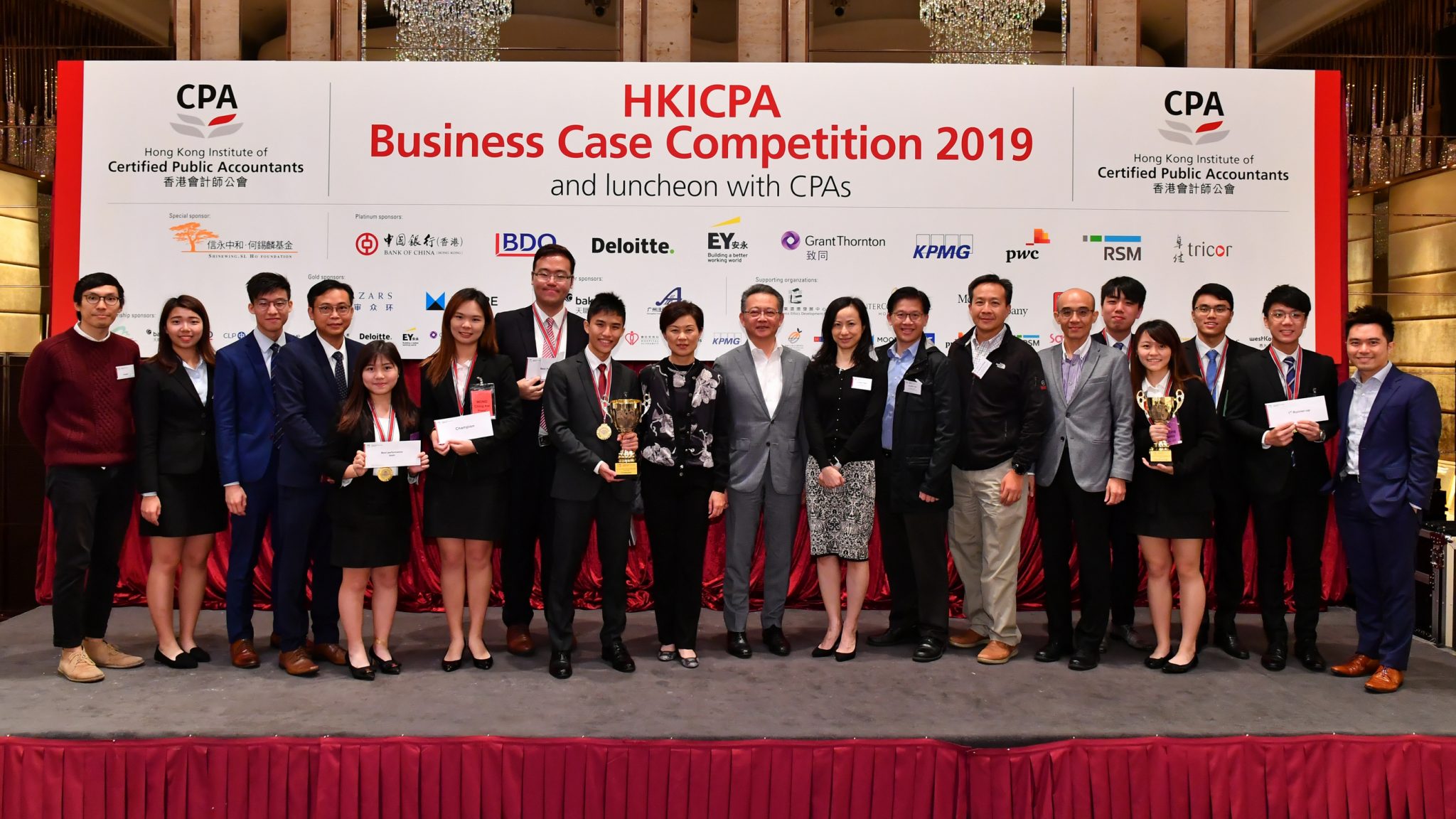 Two student teams from The Chinese University of Hong Kong (CUHK) brought home the champion and first runner-up awards in the Hong Kong Institute of Certified Public Accountants (HKICPA) Business Case Competition on 1 December 2019.
This year, more than 584 teams from various universities in Hong Kong, Greater China and Macau took part in the case competition. Through two rounds of blind review of written reports, reviewers from practice, corporates, and universities selected six finalist teams each from Mainland and Hong Kong region respectively to enter the final round. With their forward-thinking mindsets and innovative solutions, two CUHK teams were able to impress the judges and come out on top of the Hong Kong finalist teams.
The team comprising Wong Ching-kei Poey (Quantitative Finance and Risk Management, Year 2), Lam Sze-wing (Global Business Studies [GBS], Year 2), Luk Hei (GBS, Year 2), and Wangchuk Sonam Chophel (Integrated BBA, Year 4) was awarded the champion and the best performance team. Sonam Chophel was also named the Best Presenter in the competition. Another team of CUHK students, including Li Ho-ling (Quantitative Finance, Year 4) and Wong Nam-kit (Professional Accountancy, GA Stream, Year 3), took home the first runner-up award with their exceptional performance. The winning teams received cash prizes, QP fees waiver, and internship opportunities in recognition of their accomplishments.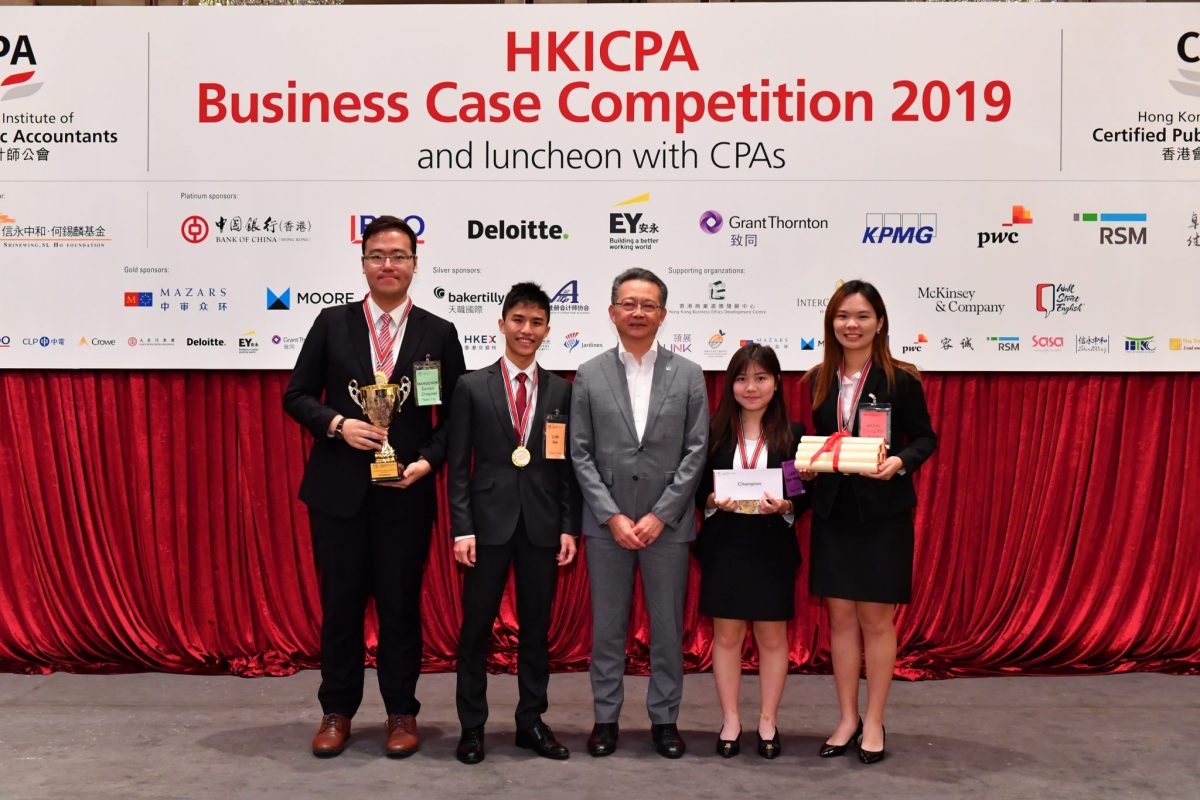 The champion team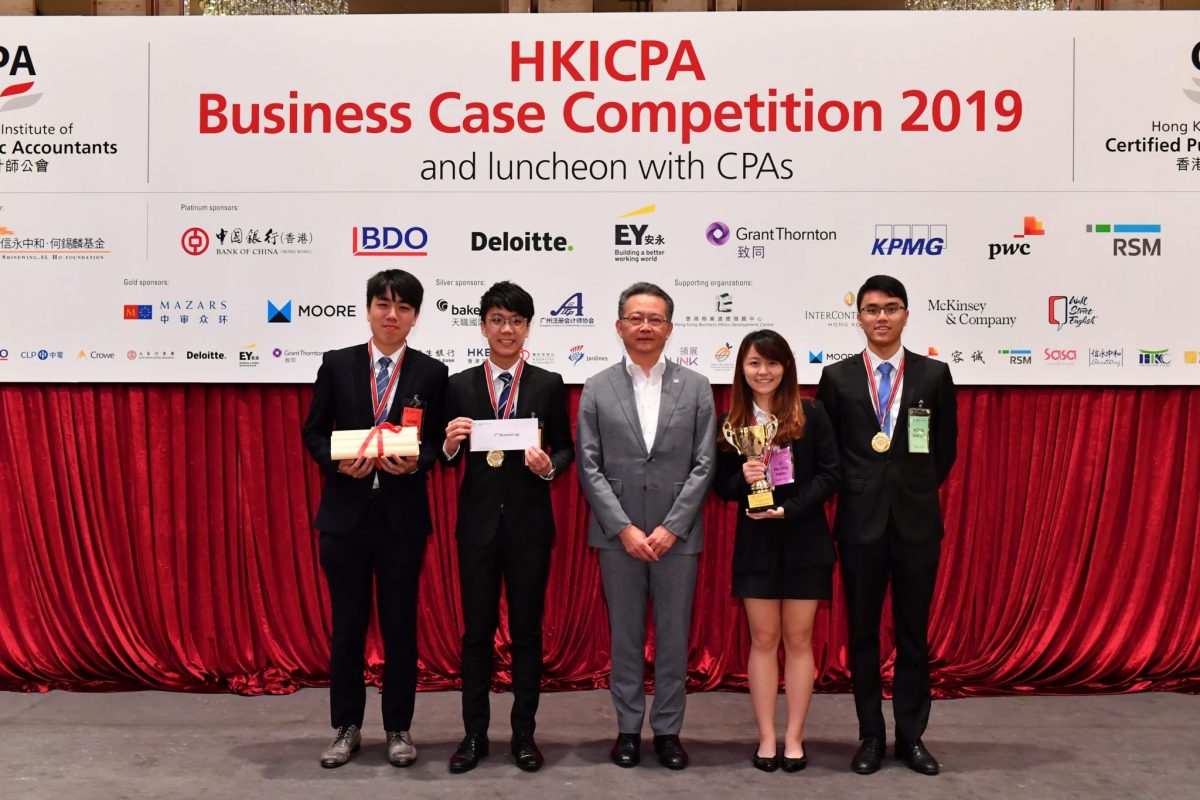 The 1st runner-up team
The annual HKICPA Business Case Competition, formerly known as QP Case Analysis Competition, aims to enhance students' knowledge and analytical skills by solving real-life business challenges. In this edition, the participating teams were required to identify the financial risk of Platin Hotels Limited and recommend strategies to substantiate profitability, growth and ethical issues.
Photo courtesy of HKICPA