CUHK MiM Capstone Unleashes Students' Hidden Potential and Prepares Them for the World of Work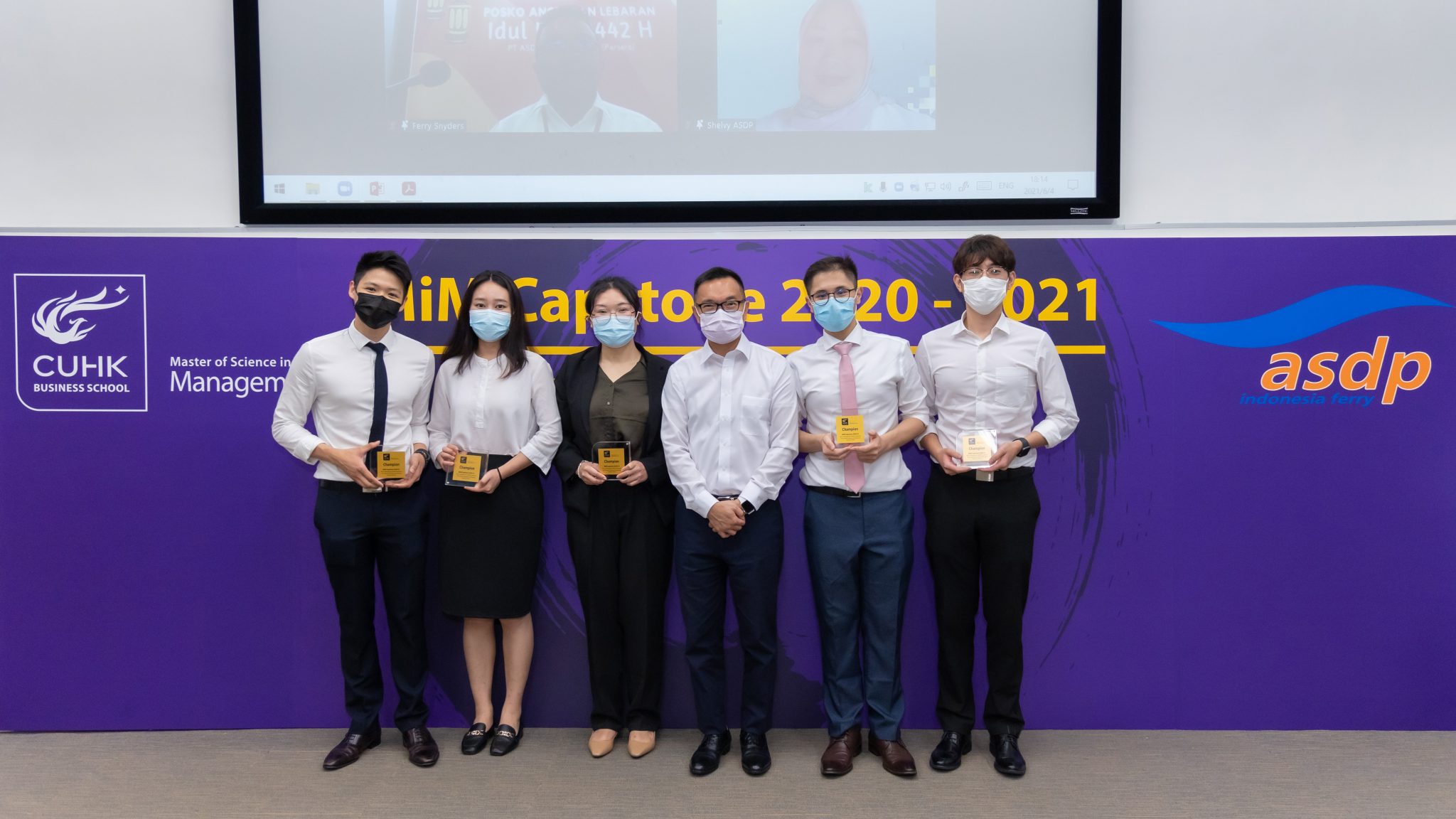 Every year, MSc in Management (MiM) programme students take the Capstone Project as the finale of their year-long learning journey with The Chinese University of Hong Kong (CUHK) Business School. As a highlight of the programme, the live international consulting project provides MiM students an once-in-a-lifetime experience that allows them to act as a consultant and work with C-Suite executives from a reputable corporation in an emerging market and apply what they have learnt from the classroom to resolve real world business issues.
On 23 April 2021, the MiM Capstone Case Launch officially kicked off the programme's Capstone Project. This year, the cohort will embark on a virtual capstone experience to work on a real-life consultancy project with PT. ASDP Indonesia Ferry (Persero), Indonesia's foremost provider of roll-on/roll-off ferry transport services. As the only state-owned enterprise in the sector, it aims to be the leader in connecting people and market by providing integrated ferry, port, and waterfront tourism destinations. The Indonesian company has been the host firm of the programme's Capstone Project for the second straight year. 65 MiM students are assigned to different groups to help the host firms tackle challenges in 10 areas, including Enhance Ferry Terminal, Hotel and Resort, Rest Area, Marina Village, Amusement Park, Branding as a Whole, Culture Centre, Connectivity, Eco Tourism and Make Whole Area More Vibrant. By working closely with senior executives from the host firm and Case Coaches, students are expected to apply their theories learnt to the host firm's real business challenges. On the final presentation day to be held on 4 June, each group will present their proposal in front of a judging panel consisting of senior executives from the host firm and faculty members of CUHK Business School.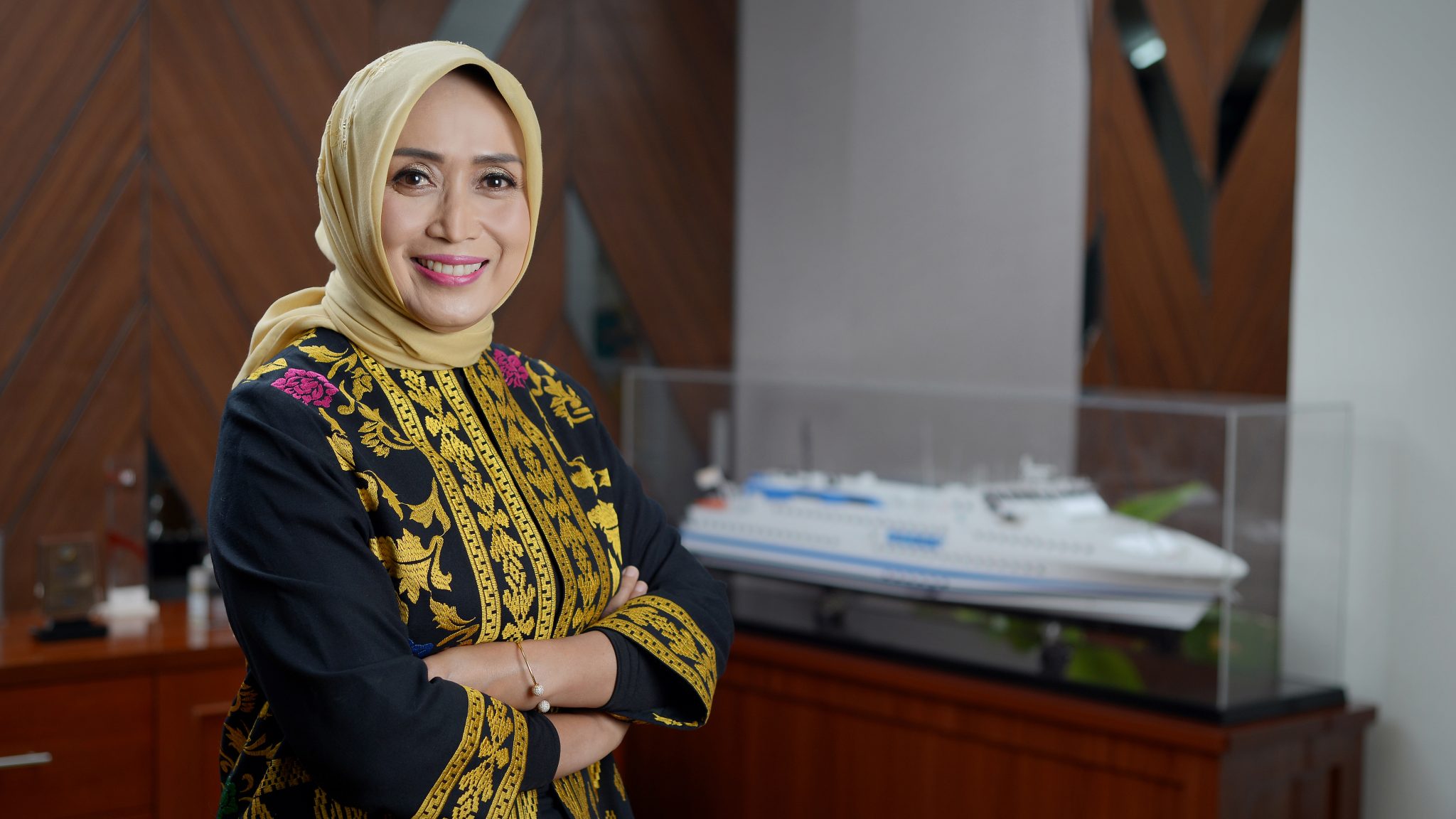 Dr. Ira Puspadewi
Dr. Ira Puspadewi, President Director of PT. ASDP Indonesia Ferry (Persero) and PT. Indonesia Ferry Property, along with senior executives from the two companies, joined the MiM Capstone Case Launch. They included Mr. Harry Mac, Development and Plan Director; Mr. Ilham Fauzi, Vice President Marketing; Mr. Hendriawan Nur Kuncoro, VP – Commercials; Ekawati Basir, Manager of Port Development; Stella Lydia, Senior Business Analyst; Rizki Dwianda, Head of Digital Business; and Shelvy Arifin, Corporate Secretary of PT. ASDP Indonesia Ferry (Persero), as well as Adelia Sabrina, Manager – Project Management Office; Fira Karinsha, Project Head of Marina Business; Ajeng Prayudita, Marketing Manager; and Hari Gunanto, VP – Strategic Planning of PT. ASDP Indonesia Ferry. 10 outstanding CUHK Business School alumni also contributed their precious time to support the project as Case Coaches from which the students could solicit advice.
Dr. Puspadewi, who has recently received an award from the Markplus Conference 2021 in honour of her distinguished accomplishments in the area of marketing and business, was impressed by the School's faculty members and students for their hard work and dedication in providing ideas/recommendations for her companies. From working with the School's faculty members like Dr. John Lai, CUHK MiM Programme Director, and his team on the Capstone Project, she said she could feel their strong commitment and professional competence in delivering top-notch education to the students through a fully integrated teaching and learning approach. She enjoyed watching the students' presentations that had provided rigorous research, comprehensive competitive analysis and creative ideas. They helped Dr. Puspadewi and her team sharpen their business goals.
"Although the students have neither been to Indonesia nor present onsite to study about our projects, the information delivered in their presentations demonstrated their thorough understanding of my company and our projects," said Dr. Puspadewi in an interview with CUHK Business School.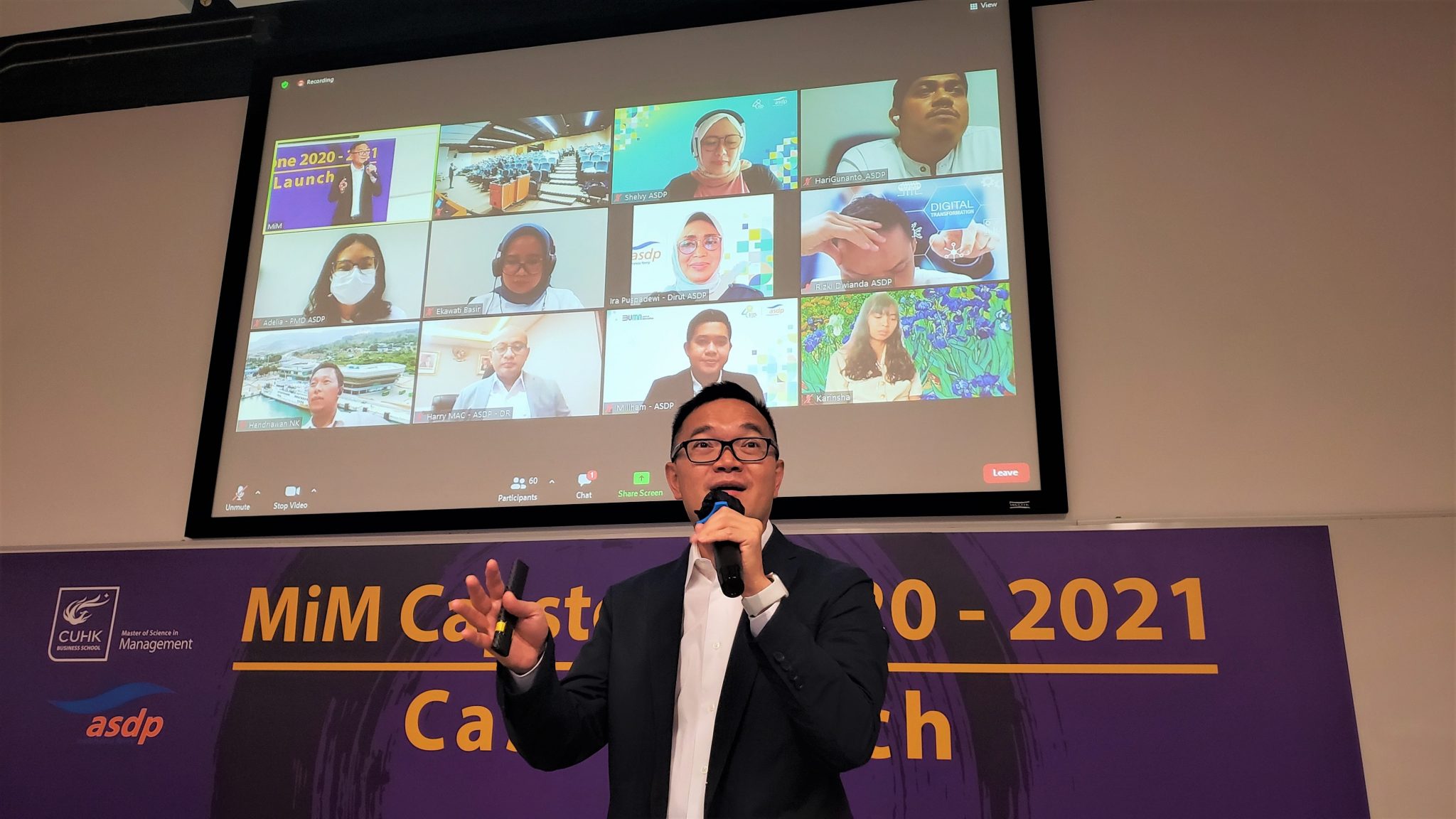 Dr. John Lai
When asked about the ideas/recommendations that impressed her most, Dr. Puspadewi is excited about the proposal presented last year on how to develop a new cultural eco-system in Labuan Bajo in view of transforming it into a popular tourist destination like Bali. Inspired by students' proposal, the company has engaged with an arts university in Java Island to conduct an in-depth cultural research on Labuan Bajo and has successfully come up with five storyboards. Some of them will be transformed into performing arts soon.
Let's hear some of our MiM alumni's sharing on what they have learnt from the Capstone Project and how it impacted their current career:
The MiM Capstone was an inspirational project allowing me to engage with alumni and industry experts. It provided me with ample chance to do various analysis with my teammates and to receive constructive feedback from industry experts. I think the most important thing I learnt from the Capstone Project was the skill to act professionalism. Shared by Dr. John Lai, the quote of Helen Keller 'Life is either a daring adventure or nothing at all', very much reflected the spirit of CUHK MiM. Therefore, every time when I come across these 'capstones', they remind me of MiM spirit and propel me towards my goal – to become an agile, adaptive management professional in the fast-changing work environment.
— Helen Qianhua WU (MiM 2020)
Senior Executive, Dah Chong Hong Holdings Limited
We got a chance to solve real-life business issues as a consultant in the MiM Capstone Project. Through several discussions and meetings, we learnt how to conduct efficient communication and co-work with teammates to deliver the final proposal with economic viability. It does make an impact to my current career and even my life by equipping me with a strategic thinking mindset, leadership and team collaboration skills.
— James Yu (MiM 2020)
Country Product Manager (Malaysia), ASUS