IBCE Batch 8 students travelled to Inner Mongolia, one of China's five autonomous regions to learn about Chinese business, team building, and cultural immersion.
By Lana Rose Piwoni (Exchange Student from University of South Carolina)
Before the start of their second year at The Chinese University of Hong Kong (CUHK), every International Business and Chinese Enterprise (IBCE) batch goes on a trip to somewhere in Mainland China. This year, IBCE Batch 8 travelled to Inner Mongolia, one of China's five autonomous regions, from 28 to 26 August 2017, to learn about Chinese business, team building, and cultural immersion.
IBCE Batch 8 is made up of 14 students from the University of South Carolina (USC) and 20 students from CUHK. Many of the USC and CUHK students met for the first time during the orientation trip, and the trip provided them the opportunity to bond over collective experiences in a new place.
The trip started in Hohhot, the capital of Inner Mongolia, where IBCE students got the opportunity to visit China's biggest dairy producer, Yili Dairy Company. Students saw for themselves the process of producing dairy products from start to finish, from seeing the cows get milked on the farm to tasting some of Yili's products at the milk processing plant.
Dressed in their best business attire, students also got to sit in at a formal meeting at the Bank of Inner Mongolia, where they learned how the bank helps locals and how they compete with bigger banks in China. IBCE's final stop in Hohhot was Inner Mongolia University, a school founded for minorities in the region, where the students discovered that despite the distance between their universities, their higher education experiences are not all that different.
Between business visits and before IBCE headed for Baotou, another large city in Inner Mongolia, students engaged themselves in team building exercises and travelled to the nearby grasslands to stay in a traditional Mongolian yurt and experience a bit of the nomadic Mongolian Culture. IBCE also paid a visit to the Kubuqi Desert, China's 7th largest desert, to ride camels and slide down the sand dunes.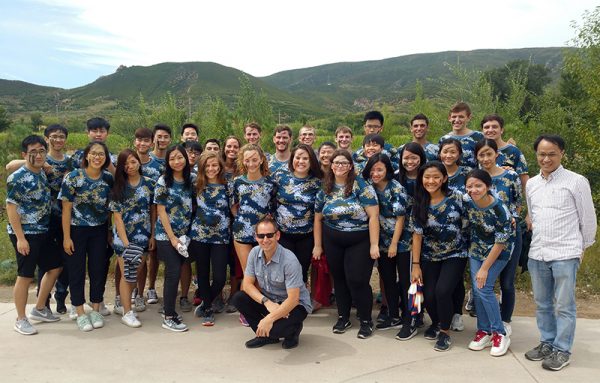 In Baotou, IBCE students saw huge vehicles for transporting coal and other minerals at the First Machinery Corporation, and then learned about the mining process and what these materials are for at the Baotou Rare Earth Exhibition Hall.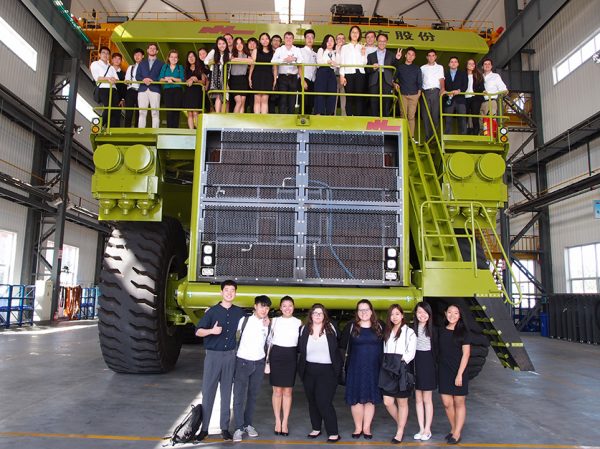 During the six days, IBCE students visited two of Inner Mongolia's biggest cities and became immersed in just one small part of the Chinese business world, gaining insight into future careers in banking or supply chain during the company visits. They also broadened their horizons by visiting a less popular area of China, and many were struck by Inner Mongolia's unexpected beauty. With an incredible start to their IBCE journey as a united cohort of USC and CUHK students, Batch 8 headed back to Hong Kong with new friendships and a greater understanding of the business world that they will soon be a part of.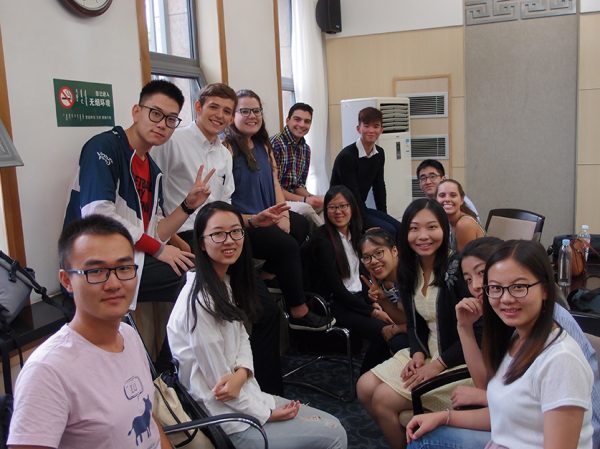 This article was first published in CU iBUS (October 2017 issue) by the Undergraduate Office, CUHK Business School.