Bang, Youngsok
BS, MS, PhD (KAIST); PhD (McGill)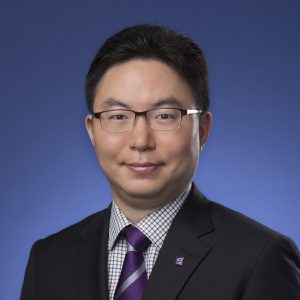 Assistant Professor
Contact
Department of Decision Sciences and Managerial Economics
Room 906, 9/F
Cheng Yu Tung Building
12 Chak Cheung Street
Shatin, N.T., Hong Kong
+852 3943 9799

bangyoungsok@baf.cuhk.edu.hk


Biography
Prof. Youngsok Bang is an Assistant Professor in Department of Decision Sciences and Managerial Economics at The Chinese University of Hong Kong (CUHK). He received his BS, MS, and PhD in Management Engineering from Korea Advanced Institute of Science and Technology (KAIST) and his second PhD in Information Systems from McGill University. His current interests lie in the business value of big data, especially in the areas of mobile commerce and social media. His research has appeared in MIS Quarterly, Journal of MIS, and several other journals.
Teaching Areas
Business Analytics
Web Analytics
Business Information Systems
Research Interests
Business Impacts of Technology
Economics of Information Systems
Publications & Working Papers

Y. Bang, D. J. Lee, K. Han, M. Hwang, and J. H. Ahn (2013), "Channel Capabilities, Product Characteristics, and Impact of Mobile Channel Introduction," Journal of MIS, 30(2), 101-125.
D. J. Lee, J. H. Ahn, and  Y. Bang (2011), "Managing Consumer Privacy Concerns in Personalisation: A Strategic Analysis of Privacy Protection," MIS Quarterly, 35(2), 423-444.
Grants

"The Role of Application Rank in the Extended Mobile Application Download", awarded by National Research Foundation of Korea, 2013-2014
"Effects of Transaction Characteristics on Distributive Justice and Transaction Intention in a Collaborative Shopping Model", awarded by National Research Foundation of Korea, 2011-2012