Chau, Cliff(周國民)
BSc (CUHK); MBA (State University of New York); CPA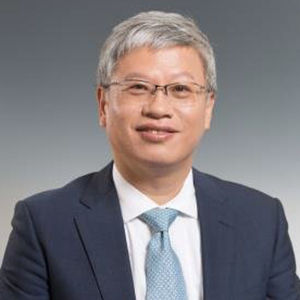 Adjunct Professor
Contact
Department of Finance
Room 1201, 12/F
Cheng Yu Tung Building
12 Chak Cheung Street
Shatin, N.T., Hong Kong
+852 3943 7805

fin@cuhk.edu.hk


Biography
Mr. Cliff Chau joined HOPU Investments in 2012 and serves as CFO, Co-COO and Partner in charge of healthcare investments. Mr. Chau has over 20 years of experience in international financial industry with in-depth financial advisory and management experience in both the U.S. and China. Besides his CFO and Co-COO duties, he focuses on building a HOPU healthcare ecosystem and investing in biotech, medtech and healthcare services companies.
Mr. Chau brings a wealth of experience in investments, risk management, operations and sales & marketing to his approach to healthcare industry. His current portfolio companies include Ambrx Inc., a biopharmaceutical company headquartered in San Diego, Mevion Medical Systems, a proton therapy system company headquartered in Massachusetts and I-Mab Biopharma, a China-based global player in innovative biologics and he sits on the boards of Ambrx and Mevion. In the early stage of his career, Mr. Chau was responsible for the sales and marketing of clinical and laboratory products of Beckman Instruments, Bio-Rad and Merck in China.
Prior to joining HOPU, Mr. Chau was the Managing Director and Head of Finance Department of China Investments Corporation (CIC). He was a member of CIC's risk management committee and an observer of investment committee. He also represented CIC sitting on the boards of CITIC Capital and China Jianyin Investment Limited. Before CIC, Mr. Chau was a Partner of KPMG's Transaction Services Practice, where he advised numerous cross-border transactions and was deeply involved with assisting companies to implement their China strategies. He worked at KPMG's Beijing office and Los Angeles office.
Mr. Chau also sits on the boards of Advisory Committee for the Quantitative Finance Programme of The Chinese University of Hong Kong (CUHK), Sinopec Marketing Company, and The China Tea Company.
Mr. Chau holds an MBA from State University of New York, a BSc in Biochemistry from CUHK and a CPA State of California.