Kung, Peter
BA, Acct (Liverpool); FCPA; ACA; FCPA (Aust); FTIHK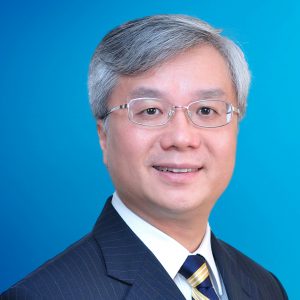 Adjunct Professor
Contact
School of Accountancy
Room 1053, 10/F
Cheng Yu Tung Building
12 Chak Cheung Street
Shatin, N.T., Hong Kong
+852 3943 7255

schoolacy@cuhk.edu.hk


Biography
Peter is Senior Advisor of KPMG China. He was President of the Taxation Institute of Hong Kong from 2007 to 2009. He has been appointed "accounting consulting expert" by the Ministry of Finance, PRC. He has recently been appointed as National Committee Member of the 13th Chinese People's Political Consultative Conference (CPPCC). He is also a CPPCC Committee Member of the Guangxi Province.
He has over 30 years of professional experience. He started his professional career in the United Kingdom and returned to Hong Kong in 1992. Since then, he has specialised in China tax. He has provided advice to many multinational companies in relation to their merger and acquisition projects, real estate transactions and transfer price arrangements. He also holds regular meetings with the governments in the mainland and Hong Kong to exchange ideas on taxation policies that affect the two tax jurisdictions. He is also one of the very few professionals in Hong Kong who possesses the qualification to practise tax in mainland China.
He is an Adjunct Professor of The Chinese University of Hong Kong, and he is a Part-time Professor of the Sun Yat-sen Business School of the Sun Yat-sen University. He was the Founding President of South China Committee of CPA Australia and the divisional councillor of CPA Australia – Greater China from 2014 to 2018. He is also advisor to various PRC government authorities, including the Qianhai Authorities of Shenzhen.