Lau, Anthony(劉少榮)
MBA (University of Macau); Ph.D. (Edinburgh Napier University)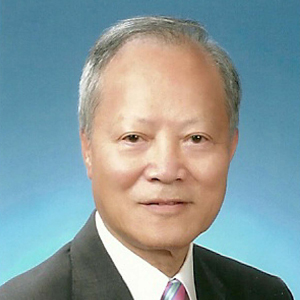 Adjunct Associate Professor
Contact
Department of Decision Sciences and Managerial Economics
Room 901, 9/F
Cheng Yu Tung Building
12 Chak Cheung Street
Shatin, N.T., Hong Kong
+852 3943 7813

dse@cuhk.edu.hk


Biography
Dr Anthony SW Lau has more than 40 years of experience in the logistics industry. He has been appointed as Adjunct Associate Professor of Department of Decision Sciences and Managerial Economics at The Chinese University of Hong Kong Business School since 2012.
Dr. Lau is Chairman of Pacific Air Holdings Limited, a Hong Kong based global logistics group. Before joining Pacific Air, he was founder, a major shareholder and Executive Chairman of BALtrans Holdings Limited, the largest Hong Kong based public listed logistics group with operations in 65 cities in APAC, EMEA and North America.
Dr. Lau has served in various public as well as industry and community services as advisory board member, committee, chairman and president. He was a member of Hong Kong Logistics Development Council (2001-2008), a member of Hog Kong Civil Aviation Advisory Board (1999-2005) and Chairman of the Asian Institute of Supply Chain and Logistics at The Chinese University of Hong Kong (April 2015-July 2019). He is currently a member of the Asia‐Pacific Academy of Economics and Management at University of Macau.
Dr. Lau is awarded the Bronze Bauhinia Star (BBS) by the Hong Kong Special Administrative Region Government in recognition of his dedication and valuable contribution to the development of the logistics industry in Hong Kong.
Research Interest
International Accounting
International Finance