Lee, Stephen(李開賢)
BA (City of London Polytechnic)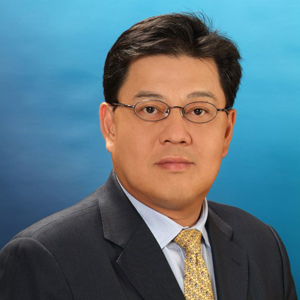 Adjunct Associate Professor
Contact
School of Accountancy
Room 1001, 10/F
Cheng Yu Tung Building
12 Chak Cheung Street
Shatin, N.T., Hong Kong
+852 3943 7255

schoolacy@cuhk.edu.hk


Biography
Mr. Stephen Lee joined KPMG in London in 1981 and transferred to KPMG Hong Kong in 1987, and became an Audit Partner in 1994. He later became the Partner-in-Charge of KPMG's Risk Consulting practices in China and in the Asia Pacific region, and a Board Member of KPMG China & Hong Kong. He retired from KPMG in 2011.
Mr. Lee has over 30 years' experience in several industrial sectors, including the public sector, real estate and financial services industries:
Financial Services industry – Mr. Lee has considerable experience in providing Audit and Risk Consulting services to a number of financial services clients, including international banks and insurance companies. He has led his engagement teams to perform Basel II, Solvency II and comprehensive business risk assessment reviews and governance and internal control reviews for clients in the financial services industry. In addition, Mr. Lee has performed Quality Reviews of a number of FS clients' governance, internal audit, risk and regulatory compliance functions, as well as performing quality reviews of KPMG's Audit and Risk Consulting advisory practices in the Asia Pacific region.
Public sector, real estate and retail industries – Mr. Lee has significant experience in addressing and advising on business risks, governance, and internal control and business process optimization reviews to assess the adequacy and appropriateness of various business processes. He was the engagement partner providing Governance & Risk Advisory services to a number of local public organisations and providing high-level risk & controls review and operational enhancement projects for a number of listed companies in Hong Kong.
He also served as the Asia Pacific lead partner and co-ordinator for a number of KPMG global clients.
Mr. Lee is well-versed in KPMG's advisory methodologies and has significant experience in serving key/global/regional accounts, especially in coordinating advisory activities within the Asia Pacific region for these accounts. Mr. Lee was Partner-in-Charge of KPMG's Audit Committee Institute in Hong Kong and China, as well as spearheading KPMG's INED Forums, and has also written articles in relation to corporate governance and risk and controls for newspapers.
Academic/Professional Services

Fellow Member of The Institute of Chartered Accountants in England & Wales and The Hong Kong Institute of Certified Public Accountants
Associate Member of The Hong Kong Institute of Directors
Immediate Past President of the Board of Governors of The Institute of Internal Auditors in Hong Kong