Liu, Leo Chenjun(劉晨軍)
MSc (Lyon Business School)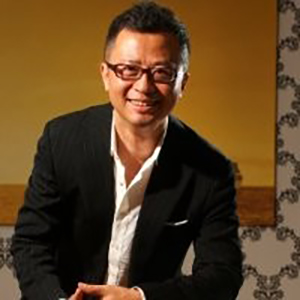 Adjunct Assistant Professor
Contact
School of Hotel and Tourism Management
Room 701, 7/F
Cheng Yu Tung Building
12 Chak Cheung Street
Shatin, N.T., Hong Kong
+852 3943 8590

htm@cuhk.edu.hk


Biography
Mr. Leo Liu has 20 years of expertise in Leadership roles to drive growth, operating P&L, development, brand building, sales & marketing, M&A, team management and partnership. He is the first Chinese hospitality leader from the international hotel group to be invited on the stage of NY Stock Exchange. Possessing knowledge of industry's best-practices and Asian and international cultures, Mr. Liu is regarded as a pioneer in the China Luxury Travel Industry driving the full process of brand introduction, implementation, expansion and improvements.
Mr. Liu currently holds the position as Co-Founder and Board Member of BB ART, a leading multimedia platform aiming to integrate contemporary modern art with fashion and trends to create an innovating value channel to linkage artists with the youth generation. Extending the strong, inspiring and rising art IP into the adjacent hospitality brand equity and to the hotel & space management, creating additional value for partners.
Mr. Liu obtained his Master of Sciences in Management majoring in Marketing and Business Management from Lyon Business School. He is bilingual in Chinese and French and has previously worked for the Accor Hotels Group and Wyndham Hotels & Resorts.
Teaching Area
Hospitality Management