Lu, Yuan(吕源)
B.Sc. (BJUT); MBA (CEIBS); PhD (Aston, UK)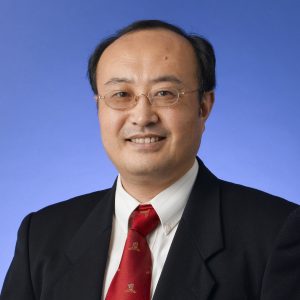 Adjunct Professor
Contact
Department of Management
Room 830A, 8/F
Cheng Yu Tung Building
12 Chak Cheung Street
Shatin, N.T., Hong Kong
+852 3943 7898

yuanlu@cuhk.edu.hk


Biography
Prof. Yuan Lu is an Adjunct Professor in the Department of Management at The Chinese University of Hong Kong (CUHK) Business School. He is also a part-time faculty in Southern China University of Technology and Zhejiang Industrial Polytechnic University. Previously, Prof. Lu was a Professor of Department of Management at CUHK Business School where he taught strategic management, management of Chinese firms, and general management.
Prof. Lu received his Ph. D. degree in 1991 at the University of Aston, Birmingham, the United Kingdom, and then worked as a research associate at School of Management, the University of Lancaster. Prior to joining CUHK, he was the Rothmans Research Fellow at Judge Institute of Management Studies, University of Cambridge (1993-96). His research focuses on strategic decision-making, Chinese management, and international strategic alliances. Prof. Lu played a leading role in a number of research projects on study of international joint ventures and multinational corporations in China and strategic management in Chinese firms. His research interests include strategic management in business groups, international entrepreneurship, and corporate green strategies.
Prof. Lu was the author of the book: Management Decision-making in Chinese enterprises (1996, by Macmillan) and co-editor of a book: Management issues for China in the 1990s: international enterprises (1996, Routledge). He also contributed to publications on Academy of Management Executives, Organization Studies, Organization Science, Journal of General Management, Journal of Management Studies, International Journal of Human Resource Management, and Journal of World Business, Journal of Management Studies, and Asia Pacific Journal of Management. He was an editor of a special issue of Asia Pacific Journal of Management (2007) on Knowledge Management and Innovation Strategy. Apart from academic research, he also involved in executive development programmes and management consultation to multinational corporations and Chinese companies on strategic management.
Teaching Areas
Strategic Management
Organisational Behaviour
Critical Thinking
Cross-Cultural Management
Doing Business in China
Research Interests
Discourse Analysis
Business Groups
Succession of Leadership in Family Business