Lui, Evans C. K.
BSc, MA (CityU); MSc (Georgia State); DBA (PolyU)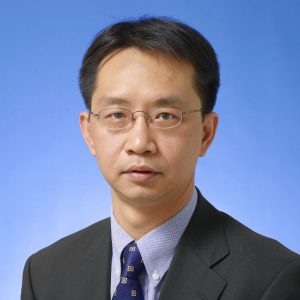 Professional Consultant
Contact
Department of Finance
Room 1252, 12/F
Cheng Yu Tung Building
12 Chak Cheung Street
Shatin, N.T., Hong Kong
+852 3943 1778

evanslui@cuhk.edu.hk


Biography
Dr. Evans CK Lui is a Professional Consultant in Department of Finance at The Chinese University of Hong Kong (CUHK) Business School. He obtained his DBA from the Hong Kong Polytechnic University in 2006. He also holds a MA degree in Business Statistics from the City University of Hong Kong, Master of Science degree in Finance from the Georgia State University, US and a BSc degree in Building and Construction from the City University of Hong Kong.
Prior to his current teaching post at CUHK, Dr. Lui has been working in the financial market for almost 14 years. Started as an Associate in bond trading and marketing in the Standard Chartered Bank, HK for three years, then he joined the HKSAR Government Land Fund as a senior investment officer in managing the Fund's Sterling and ECU fixed incoming portfolios. In 1998, he joined the Hong Kong Monetary Authority's Foreign Reserves Division as an Investment Manager and was responsible in managing their Sterling portfolio. In 2001, he was mandated to start a derivatives trading desk for HKMA to build up the Central Bank's derivatives trading capacity.
Although Dr. Lui's main duty is in teaching, his current research interest is in the area of Asian option markets' efficiency.
Teaching Area
Investment and Financial Markets
Research Interest
Derivatives Markets
Investment
Fixed Income Portfolio Management