Wan, Wilson Siu-wah(温兆華)
BBA (CUHK); MBA (University of Pittsburgh)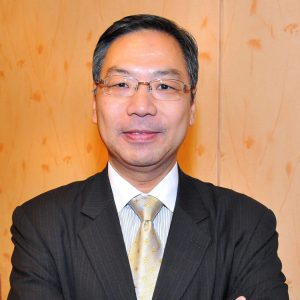 Adjunct Professor
Contact
Department of Finance
Room 1201, 12/F
Cheng Yu Tung Building
12 Chak Cheung Street
Shatin, N.T., Hong Kong
+852 3943 7805

fin@cuhk.edu.hk


Biography
Prof. Wilson Wan is the Chief Executive Officer of Cleverage Capital Limited and an Independent Non-Executive Director of Shenzhen Expressway Company Limited and Shougang Concord Grand (Group) Limited.
He is also an Adjunct Professor of the Department of Finance, The Chinese University of Hong Kong (CUHK) as well as Chairman, Alumni Committee and Member of the MBA Advisory Board, CUHK.
Prof. Wilson Wan has over 30 years' experience in Corporate and Investment Banking. He commenced his career with Bank of Credit & Commerce International, and subsequently joined Australia & New Zealand Banking Group Ltd. Thereafter, he devoted himself to the internationalisation of Chinese financial institutions; key positions held by him include:
Assistant General Manager and Head of Corporate Banking Department of Industrial and Commercial Bank of China (Asia) Limited. He joined in 1996 as a member of the founding team and was instrumental to ICBC's significant operation in Hong Kong;
Managing Director of BOC International Holdings Limited, the Investment Banking arm of Bank of China Group. He established the Leveraged and Structured Finance Division in May 2007, the first of its kind among Chinese banks and among the leading players in the market;
Chief Executive Officer of China Merchants Securities (HK) Company Limited. He joined the company in July 2012 and successfully transformed it from essentially a brokerage house to a full-fledged Investment Bank with international competences.
Among the leaders in Corporate Banking and Syndicated Loan arena, Prof. Wilson Wan was the Chairman, China Committee and Vice-Chairman of the Asia Pacific Loan Market Association during 2005-2012.
Prof. Wilson Wan graduated in 1982 from The Chinese University of Hong Kong with a Bachelor of Business Administration (Honors) Degree and in 1985 from University of Pittsburgh, the U.S. with a Master of Business Administration Degree (Dean's List).  He is a CUHK Chapter Honoree of Beta Gamma Sigma, with which he has been a member since 1984.