Yan, Peter(任景信)
BBA (CUHK)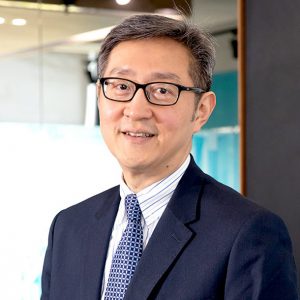 Adjunct Professor
Contact
Department of Management
Room 830A, 8/F
Cheng Yu Tung Building
12 Chak Cheung Street
Shatin, N.T., Hong Kong
+852 3943 7898

mgt@cuhk.edu.hk


Biography
Mr. Peter Yan is the Chief Executive Officer of the Hong Kong Cyberport Management Company Limited. As the CEO of Cyberport, Mr. Yan leads the digital technology flagship to focus on fostering industry development, enterprise transformation and talent cultivation to realise Cyberport's vision to create new impetus for Hong Kong's new economy through digital technology.
Mr. Yan has 34 years of experience in the information technology industry and is a fellow of the Hong Kong Computer Society. Prior to joining Cyberport, Mr. Yan was the Executive Director and Chief Executive Officer of SUNeVision Holdings Limited; and had held various senior management positions in large consulting and information technology services companies including Accenture, Tradelink Electronic Commerce Limited, and Computer and Technologies Holdings Limited. Mr. Yan has been active in public services especially in the areas of talent development and digital technology industry development, serving as advisors to the Chinese University of Hong Kong, City University of Hong Kong and University of Hong Kong, as well as the Board of Cyberport from 2011 to 2017.
Mr. Yan holds a Bachelor's degree in Business Administration from The Chinese University of Hong Kong, and received Executive Education from the Harvard Business School.