It is time to Learn, Unlearn and Relearn with CUHK EMBA. Our admission team will visit Guangzhou to meet with you in person exploring your candidacy to the first EMBA programme in Hong Kong.
You are invited to join the individual coffee chat session of the top-notch management talent nurturing programme, where you will:
Learn about CUHK EMBA programme highlights.
Hear our alumni stories about their unique EMBA experiences, career advancement and personal growth through EMBA study.
Meet the admissions staff and receive personalised advice on your EMBA candidacy.
Event Details:
Date: 17-19 March, 2023 (Friday – Sunday)
Time: Our admission team will contact you individually to schedule a time
Venue: Tianhe District, Guangzhou
Who will you meet with: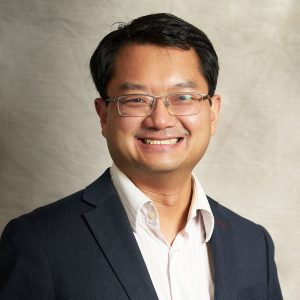 Mr. Chun SO is the Administrative Director of the Executive MBA programme in the Chinese University of Hong Kong (CUHK). He is also a graduate of CUHK EMBA programme.
Before joining the academy, Mr. So gained extensive experience in the finance sector. He started his career as an Analyst, then migrated to be a private banker. He set up the personal wealth section for the Bank of Tokyo-Mitsubishi UFJ in Hong Kong. He also held many senior positions in the banking sector. He oversaw the credit card issuing and acquiring in Hong Kong and Macau. He was in the largest bancassurance (a partnership between Standard Chartered Bank and Prudential) in Hong Kong striving for enhancing the quality and service standard of the partnership.