Bain, Thomas
BSc (University of London); MBA (Columbia)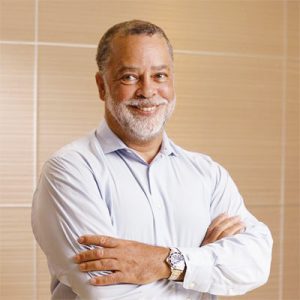 Adjunct Professor
Contact
15/F, Cheng Yu Tung Building
12 Chak Cheung Street
Shatin, N.T., Hong Kong
+852 3943 7785

bafac@cuhk.edu.hk


Biography
Prof. Thomas Bain has over 25 years of experience in the banking and financial services sector and was employed by the Central Bank of the Bahamas (4 years), JP Morgan (18 years), and Barclays Wealth (3 years). He has worked for a number of years in Nassau, New York, London, Tokyo and Hong Kong.
His experience at JP Morgan included U.S. Treasury Sales, Fixed Income Sales, Human Resources, Recruiting & Professional Development and Global/Emerging Markets Strategies. He also spent time as Global Head of Graduate Recruiting & Training. He was a managing director at JP Morgan for 12 years. At Barclays Wealth, he was Director of UK Private Bank and Head of Human Resources Transformation and LL&D.
Prof. Bain moved to Hong Kong in 2009, where he established Bain Leadership Advisors Ltd. to provide training, executive coaching and leadership consulting to many of the world's top financial institutions in the APAC region.
He has worked on leadership programmes and executive coaching for Senior Executives at UBS, Barclays, JP Morgan, Société Générale, BlackRock, Credit Suisse, Bank of America/Merrill Lynch, BNP Paribas, HSBC and Morgan Stanley.
Prof. Bain is an Adjunct Professor of The Chinese University of Hong Kong (CUHK) Business School, where he has been teaching in the MBA programmes. He is also an Adjunct Professor at CUHK-Shenzhen teaching the MSc in Finance programme. He has received CUHK Business School's Faculty Teaching Excellence Award in 2011, 2012, 2013 and 2014.
He holds a BSc (Hons.) from the University of London, and an MBA from Columbia University. He is also a Professional Certified Coach (PCC) by the International Coach Federation (ICF).