Brendel, Janja
BSC, MSc (LSE); PhD (HU Berlin)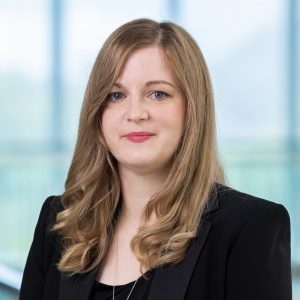 Assistant Professor
Contact
School of Accountancy
Room 1009, 10/F
Cheng Yu Tung Building
12 Chak Cheung Street
Shatin, N.T., Hong Kong
+852 3943 1961

janjabrendel@cuhk.edu.hk


Biography
Prof. Janja Brendel is an Assistant Professor of the School of Accountancy at The Chinese University of Hong Kong (CUHK) Business School.
Before joining the School of Accountancy, she has received her PhD in Accounting from the Humboldt University of Berlin (member of German Universities Excellence Initiative), Germany, and obtained a Master and a Bachelor of Science in Accounting and Finance from the London School of Economics and Political Science in London.
Since her days as a banking apprentice at Deutsche Bank, she has been drawn to accounting and finance with a continuous interest in being able to "speak" and teach the language of accounting and to understand its economic foundations. Prof. Brendel has experience teaching financial accounting, valuation, and auditing. She has been a Research and Teaching Assistant at Humboldt University of Berlin, Germany, and she is a Research Fellow of TRR 266 Accounting for Transparency​.
Before pursuing her PhD, she worked as an investment banking analyst conducting M&A and restructuring deals where she gained deal experience at Greenhill, Lehman Brothers, BNP Paribas, and Deutsche Bank. She also worked at Deutsche Bank's Chinese Joint Venture in Beijing, China. Her past work experience helps her to connect her research and teaching to issues in the real world.
With her work, she aims to have a real-life impact and to tackle issues that are relevant to the outside world with work featured in the Financial Times. Her primary research interest focuses on empirical financial accounting. She is particularly interested in firms' financial reporting, disclosure choices, and the role of information in capital markets. Her recent work focuses on financial transparency, voluntary disclosure, and disclosure regulation in capital markets with a distinct focus on short-sellers and financial institutions. Her work has been published in top journals such as The Journal of Accounting Research.
Teaching Area
Financial Accounting
Research Interests
Firms' Financial Transparency
Disclosure Regulation in Capital Markets
Short-sellers
Financial Institutions and Fintechs