Butt, Yiu Yu(畢耀宇)
BAcc (NTU); MTax (Melb); PhD (Exon); CA (S'pore)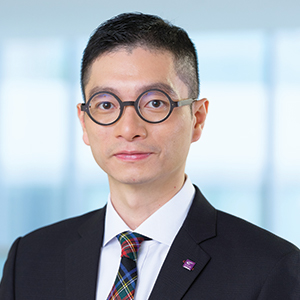 Senior Lecturer
Associate Director, Professional Accountancy (PACC) Programme
Contact
School of Accountancy
Room 1036, 10/F
Cheng Yu Tung Building
12 Chak Cheung Street
Shatin, N.T., Hong Kong
+852 3943 7770

yybutt@cuhk.edu.hk


Biography
Dr. YY Butt obtained his PhD in Law from the University of Exeter, United Kingdom and his Master of Taxation from the University of Melbourne, Australia. He attained his Bachelor of Accountancy from the Nanyang Technological University, Singapore.
He earned his professional qualification as a Chartered Accountant of Singapore by working as a Tax Manager in KPMG Singapore and Hong Kong. The comprehensive accounting and tax management experience acquired in KPMG assisted him in developing students into precise and highly professional individuals.
He has a passion for teaching. He has rich experience in teaching undergraduate and master's students. He also has the expertise of delivering seminars to working adults who wish to update their tax knowledge. His persistent devotion to teaching has earned him several teaching excellence awards while he served as a faculty member of the University of Hong Kong Faculty of Business and Economics.
Dr. Butt was also a self-motivated and competent entrepreneur with a proven track record of setting up capable and profitable wholesale and retail operations for a number of years. His training in the multicultural learning and working environment coupled with his entrepreneurial experience served to enhance his teaching quality and effectiveness in the university.
He is active in contributing to the Hong Kong accounting profession. He serves in various accreditation and examination committees of professional accounting bodies. He also acts as external examiners and assessors of tertiary institutions.
Teaching Areas
Hong Kong Taxation
China Taxation
International Taxation
Research Interests
Tax History
Tax Policy
Tax Law