Chan, Elisa Ka-yan(陳家欣)
BCom (UBC); MPhil (CUHK); PhD (Cornell)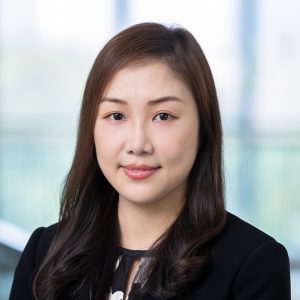 Assistant Professor
Associate Director, Centre for Hospitality and Real Estate Research
Contact
School of Hotel and Tourism Management
Room 724, 7/F
Cheng Yu Tung Building
12 Chak Cheung Street
Shatin, N.T., Hong Kong
+852 3943 0503

elisa.chan@cuhk.edu.hk


Biography
Prof. Elisa Chan is an Assistant Professor in the School of Hotel and Tourism Management at The Chinese University of Hong Kong (CUHK) Business School . She is a CUHK alumna (MPhil in Marketing, 2009). Prior to joining CUHK, Elisa was an Assistant Professor at the Ecole hoteliere de Lausanne (Switzerland) and the New York Institute of Technology (Canada) where she taught the undergraduate and master's programmes. She also conducted executive trainings for Nespresso (Switzerland), Beijing Tourism Group (China), and Terme e Grandi Alberghi Sirmion (Italy). Moreover, she worked on various research and capstone projects with Moncierge (US), Statler Hotel (US), STR Global (US), HSMAI (US), Caran d'ache (Switzerland), Royal Savoy Hotels (Switzerland), Hilton Worldwide (UK), and SHARC Energy Systems (Canada) on areas including customer experience management, technology integration, and digital marketing.
Teaching Areas
Customer Experience Management
Digital Marketing
Research Interests
Hospitality and Tourism
Service Marketing
Consumer Value
Internal Marketing
Grants

"Strategic Innovation in U.S. Hotel Companies: Original Research for Hospitality Sales, Marketing, and Revenue Optimization Professionals," Hotel Sales and Marketing Association International (HSMAI), 2019-2020.
Academic/Professional Services

Advisory Board Member, Culture and People, Europe Chapter (HSMAI – Hospitality Sales and Marketing Association International), 2018-2020