Chau, Wilton
BSc; LLB; MBA; DBA; FCCA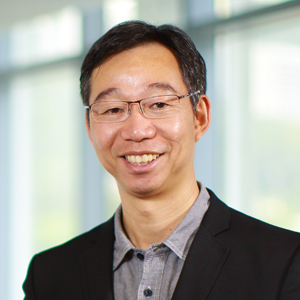 Professor of Practice in Entrepreneurship
Chairman, Pan-Asia Venture Development Platform
Contact
Room 803, 8/F
Cheng Yu Tung Building
12 Chak Cheung Street
Shatin, N.T., Hong Kong
+852 3943 3965

wiltonchau@baf.cuhk.edu.hk


Biography
Prof. Wilton Chau has over 28-year extensive experience in venture development and investment in the Asian Pacific region. Currently he is the Founding Chairman of QLeap Venture Fund, a venture capital fund mainly investing in Asian early-stage technology ventures; Chairman of Pan Asia Venture Development Platform (PAVD); the Founding Joint CFO (Honorary) of the Asia Entrepreneurship Education Alliance (AEEA), an alliance formed by 24 renowned universities from China, Taiwan, Hong Kong and Singapore;  the Founding Vice Chairman of the Hong Kong Business Angel Network; and a Founding Council member of the Hong Kong Biotechnology Organization. In addition, Professor Chau sits in the board of several technology ventures and listed companies.
In the academic area, he is a Professor of Practice in Entrepreneurship and an Associate Director of the MBA Programmes, teaching MBA and EMBA courses in the topics of new venture creation, entrepreneurship, venture capital and private equity in The Chinese University of Hong Kong (CUHK) Business School. He is also a visiting professor in the Asia University, Taiwan. Other than teaching postgraduate courses, PAVD cooperates with the CUHK MBA Programmes to help students developing technology ventures in Asia.  Its current portfolio consists of technology projects from China, Hong Kong, USA and Taiwan.  Besides, he is an Advisor to the Business Accelerators in National Chiao Tung University (NCTU).
Apart from contributing to the entrepreneurship education in CUHK, he is also the External Examiner (BBA entrepreneurship) of Universiti Tunku Abdul Rahman (UTAR) in Malaysia;  a member of the Business Entrepreneurship Support & Training (BEST) Advisory Committee of Hong Kong Baptist University; a member of the Advisory Committee (Business Degree) in the Singapore SIM University; and an International Panel Member of Pelita Harapan University (PHU) at Medan, Indonesia.
Prof. Chau has obtained a bachelor degree in applied maths, a law degree, a master degree and a doctorate degree in business administration.  He is also a fellow member of The Association of Chartered Certified Accountants of the United Kingdom.