Cheng, Joseph W.W.(鄭會榮)
BBA, MBA (Simon Fraser); PhD (Maryland)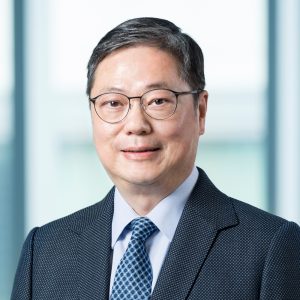 Associate Professor
Director, MSc Programme in Finance (Full Time)
Contact
Department of Finance
Room 1214, 12/F
Cheng Yu Tung Building
12 Chak Cheung Street
Shatin, N.T., Hong Kong
+852 3943 7904

jcheng@cuhk.edu.hk


Biography
Prof. Joseph W. W. Cheng received a PhD in Finance from the University of Maryland in 1993. He joined The Chinese University of Hong Kong in the same year. He has won numerous teaching awards including the Faculty of Business Administration Teaching Award and the Outstanding Teacher Award.
Prof. Cheng's main research interests include asset pricing, options and futures, market microstructure, market efficiency and behavioural finance. He has published research works in leading finance journals including the Journal of Finance, the Journal of Banking and Finance and the Journal of Empirical Finance. He also frequently reviews academic papers for numerous finance journals, conferences and the RGC.
Prof. Cheng serves the community as well as the university and Shaw College in various capacities. He is the current member of the Research Grant Committee, Investor Education Centre (a subsidiary of Securities and Futures Commission, HKSAR); ExCo Member, Asia Pacific Structured Finance Association; Member of the Validation Panel, Hong Kong Council for Accreditation of Academic and Vocational Qualifications; External Examiner, OUHK. He has also served with the Advisory Committee on Human Resources Development in the Financial Services Sector, Financial Services and the Treasury Bureau, HKSAR. Moreover, he is the College Coordinator (IFAA, IBBA, BBA-JD Programmes), Fellows and Trustees of Shaw College.
Teaching Areas
Financial Management
Investment Analysis
Portfolio Management
Research Interests
Portfolio Theory
Dividend Policy
Asset Pricing
Options and Futures
Market Microstructure