Cisternas Vera, Francisco
BS, MSc (University of Chile); MA; PhD (Carnegie Mellon University)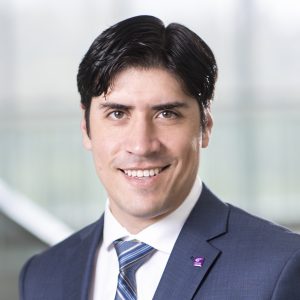 Assistant Professor
Associate Director, MSc Programme in Marketing
Contact
Department of Marketing
Room 1106, 11/F
Cheng Yu Tung Building
12 Chak Cheung Street
Shatin, N.T., Hong Kong
+852 3943 3231

fcisternas@cuhk.edu.hk


Biography
Prof. Francisco Cisternas is an Assistant Professor of Marketing at The Chinese University of Hong Kong (CUHK) Business School. He received his PhD in Business Administration (Marketing) from Carnegie Mellon University, and a BS in Industrial Engineering and MS in Operation Management from the University of Chile. His research focuses on modelling the interactions between the digital and physical channels using big data. His research applications include financial, sports and retail industries. Prof. Cisternas' work was awarded two research grants from the PNC Centre for Financial Services and Innovations and was distinguished with the Dipankar and Sharmila Chakravarti fellowship for his contributions to research in Marketing.
Teaching Areas
Marketing Research
Marketing Analytics
Research Interests
Marketing Analytics
Mobile and Online Marketing
Multi-channel Management
Demand Optimisation
Publications & Working Papers

Chu, M., Anders, S., Deng, Q., Contador, C. A., Cisternas, F., Caine, C., Zhu, Y., Yang, S., Hu, B., Liu, Z., Tse, L. A., and Lam, H-M (2022), "The future of sustainable food consumption in China," Food and Energy Security, 00, e405.
Cisternas, F., Donne, D., Durán, G. et al. (2013), "Optimizing salmon farm cage net management using integer programming," Journal of the Operational Research Society, 64, 735–747.