Fong, Alex(方志偉)
PhD, DBA (CityU); MSc (NYU/HKUST); MTech (HKUST); BSocSc (HKU)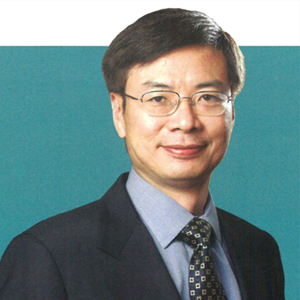 Adjunct Associate Professor
Contact
Department of Management
Room 830, 8/F
Cheng Yu Tung Building
12 Chak Cheung Street
Shatin, N.T., Hong Kong
+852 3943 7898

mgt@cuhk.edu.hk


Biography
Dr. Fong is a scholar-practitioner. He is a believer in life-long learning. He has continued to pursue scholastic research and teaching activities alongside his career pursuits.
As a practitioner, Dr. Fong has worked in many different senior managerial capacities in both private and public sectors. As an entrepreneur, he is a Director of GRE Manufacturing Limited and GRE Alpha Electronics Limited, two privately owned electronics manufacturing companies. As an intrapreneur, he was the former CEO of the Hong Kong General Chamber of Commerce and the former Directorate Officer of the Hong Kong government. As a practitioner in corporate governance, he is an independent non-executive director of Hutchison Port Holdings Limited, Hong Kong Electric Investment Limited and Tom Group International Limited.
As a scholar, Dr. Fong's scholastic journey covers both empirical science and humanistic studies. In his DBA research, he developed a 2P3C Model to understand the sustainability of corporate human capital competitiveness. In his PhD research, he created a set of tools comprising differentiators, integrators, and connectors to help us understand the patterns of self–others interaction experience among stakeholders in enterprises. They can be deployed by CEOs to support oneness as an enterprise governance approach focusing on responsible leadership, enterprise well-being, and enterprise sustainability.
Having worked, studied, and lived in multiple places like New York City, Tokyo, London, Cambridge, Oxford, Beijing, Shanghai, Ho Chi Minh City, Hong Kong and Singapore, he looks forward to tapping into his broad intellectual, sectoral and geographic experience to create an encounter of a different kind as he pursues his teaching and research activities at CUHK Business School.
Dr. Fong is also a coach and a counsellor.
Teaching Areas
Global Management
Entrepreneurship and Strategic Renewal
Leadership
Project Management
Business Consultancy
Research Interests
Oneness
Enterprise Governance
Enterprise Well-being
Enterprise Sustainability
Entrepreneurship
Business Strategy
Leadership
Organisational Behavior
Human Resource Competitiveness
Publications & Working Papers

Conference papers

Fong Alex and Askun Duysal, (2021) "Global Leadership Under Oneness: Connecting The Parts And The Wholes Through Consciousness," Presented at the International Conference on Consciousness-Based Leadership and Management, Ohio, USA.
Fong Alex, (2019) "Oneness And Responsible Leadership," Presented at the Academy of Management (AOM) Specialized Conference on Responsible Leadership in Rising Economies, Bled, Slovenia.
Fong Alex and Sue-Chan Christina, (2018) "The Oneness of Social Entrepreneurship," Presented at International Conference on Entrepreneurship and Family Business Mumbai, India.

Book Chapters

Fong Alex and Askun Duysal (2022), "Responsible Leadership Under Oneness: Conscious Parts and Conscientious Wholes" In Business With A Conscience: A Research Companion, edited by Joan Marques, New York: Routledge, pp. 16-27.
Academic/Professional Services

Past President, Hong Kong Association in Atlanta
Past advisor, Institute of Active Ageing, The Hong Kong Polytechnic University
Past senior advisor, China International Chamber of Commerce, China Council for the Promotion of International Trade, Guangzhou Council, Guangzhou Chamber of Commerce
Past advisor, Nantong City Government, China
Past advisor, Wuxi Business Association
Past member, SFC Dual Filing Advisory Group, Securities Future Commission
Past member. Business Facilitation Committee, Hong Kong SAR Government
Past secretary, Hong Kong Port and Maritime Board
Past secretary, Hong Kong Logistics Development Council