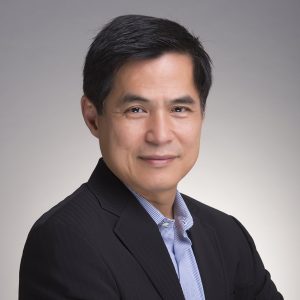 Adjunct Associate Professor
Contact
School of Hotel and Tourism Management
Room 701, 7/F
Cheng Yu Tung Building
12 Chak Cheung Street
Shatin, N.T., Hong Kong
+852 3943 8590

stephen.ho@cuhk.edu.hk


Biography
Mr. Stephen Ho is currently the President – Growth and Operations of Hyatt Hotels Corporation. Stephen joined Hyatt Hotels Corporation in April 2018 as the President – Greater China, Global Operation. He has overall responsibility for the growth and operation of Hyatt's hotel network, owner relation and people development in the Greater China region. Prior to this, Stephen was the President, Asia Pacific, Starwood Hotels & Resorts Worldwide, Inc., the largest upper-upscale hotel company in the region, managing nine distinctive and compelling brands, including St. Regis, The Luxury Collection, W Hotels, Westin, Sheraton, Four Points by Sheraton, Le Méridien, Aloft, and Element. In his role, Mr. Ho has strategic oversight of the operating and financial performance of over 240 hotels and resorts with more than 65,000 rooms and over 65,000 associates in 21 countries in Asia-Pacific. Prior to this appointment, he was Senior Vice President, Acquisition & Development for Greater China region.
Mr. Ho began his extensive Starwood career in 1981 as a Pastry Chef in Brunei; he has since served in a variety of roles, covering kitchen operations, design & technical services, furniture, fixture & hotel operating equipment procurement, regional purchasing programs, pre-opening support for new hotels, and most recently, acquisitions & development position. He has worked in Brunei, Auckland, Tokyo, Hong Kong, Okinawa, Singapore, Dhaka and Beijing, and is currently based in Starwood's Asia Pacific divisional office in Singapore. Mr. Ho's rise through the organization to the role of President is a shining example of the company's investment in cultivating its talents; associates training initiative, encouraging internal advancement and nurturing rewarding, long-term careers.
With ample first-hand knowledge of the hotel business, plus fluency in English, Mandarin, Cantonese, and Fujien, Mr. Ho rose to head acquisitions & development in Greater China, covering Hong Kong, Macau, Taiwan, and Korea in 1999. When he joined the acquisitions and development team, Starwood had less than 12 hotels in the Greater China region. In the last decade, Mr. Ho led the Greater China acquisitions & development team in building the most enviable hotel pipeline in the entire hotel industry in China; Mr. Ho led his team to sign more than 180 new hotel deals, adding more than 55,000 rooms to Starwood's portfolio. The Greater China region has since become the company's fastest growing region where Starwood currently maintains a growing footprint of over 200 operating and pipeline hotels.
A native of Singapore and a Hong Kong permanent resident, Mr. Ho completed his EMBA degree with the University of Ottawa in Canada. He also possesses a technical diploma from the Singapore Hotel & Catering School, and won numerous culinary medals and awards. Mr. Ho also holds a Master's degree in Buddhism at Hong Kong University, reflecting a deep-seated interest in Eastern Philosophy. Other personal interests include marathon running, cycling, mindful practice, reading, and travelling.