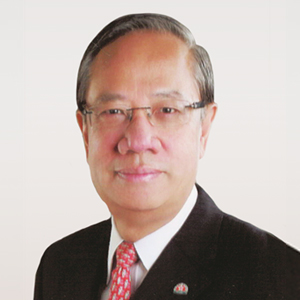 Adjunct Professor
Contact
Room 701, 7/F
Cheng Yu Tung Building
12 Chak Cheung Street
Shatin, N.T., Hong Kong
+852 3943 8590

htm@cuhk.edu.hk


Biography
Mr. Albert Ip is an international banking and real estate executive with more than 30 years of experience at Citigroup, First National Bank of Chicago, Wells Fargo Bank and Bank of America Merrill Lynch in New York City, San Francisco and Hong Kong. His expertise encompasses corporate banking, real estate finance, risk management, transaction banking and wealth management. He was appointed Senior Credit Officer/Real Estate Specialist of Citigroup in 1990, Real Estate Head and North Asia Real Estate Head of Citibank during 1987 to 1992 and Managing Director of Citigroup in 2003. Mr. Ip was Asia Investment Finance Head of Citigroup Global Wealth Management from 2006 to 2007 and a Managing Director of Investments at Merrill Lynch (Asia Pacific) from 2008 to 2011.
Mr. Ip is an Independent Non-Executive Director of New World Development Company Limited, Power Assets Holdings Limited, Lifestyle International Holdings Limited and TOM Group Limited. He is a Non-Executive Director of Eagle Asset Management (CP) Limited, as Manager of Hong Kong listed Champion Real Estate Investment Trust. He was previously Independent Non-Executive Director of Hopewell Holdings Limited, Hopewell Highway Infrastructure, New World China Land and AEON Credit Service (Asia). Mr Ip was CEO of Langham Hospitality Investments Limited until April 1, 2019.
Mr. Ip is an Honorary Professor of Business of Lingnan University, a Professor of Practice (International Banking and Real Estate) at The Hong Kong Polytechnic University, an Adjunct Professor of City University of Hong Kong, The Hong Kong University of Science and Technology and The Hang Seng University of Hong Kong, an Adjunct Distinguished Professor in Practice of University of Macau, a Council Member of The Hong Kong University of Science and Technology, a trustee of the Board of Trustees at Washington University in St. Louis, and a Vice Chairman of the Board of Governors of World Green Organization Limited. Mr. Ip holds a Bachelor of Science degree at Washington University in St. Louis (summa cum laude) and Master of Science degrees at Cornell University and Carnegie-Mellon University. He is an Honorary Fellow of Vocational Training Council.