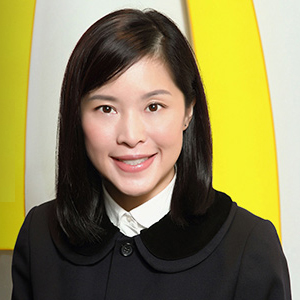 Adjunct Associate Professor
Contact
Department of Marketing
Room 1101, 11/F
Cheng Yu Tung Building
12 Chak Cheung Street
Shatin, N.T., Hong Kong
+852 3943 8558

mkt@cuhk.edu.hk


Biography
Randy Lai is the CEO of McDonald's Hong Kong. Randy manages more than 245 restaurants with 15,000+ employees that serve over 1 million customers per day. An experienced McDonald's veteran for over two decades, she was formerly the first female Managing Director of McDonald's Singapore. Born and raised in Hong Kong, Randy is the first CEO nurtured in this market.
Under Randy's leadership, McDonald's Hong Kong not only prides itself as one of the high growth markets enjoying the highest guest count during peak hour, it also receives numerous awards in the aspects of people management, leadership marketing and operations excellence. These include the Gold Award from the Hong Kong Management Association Quality Award Scheme in 2012, the recognition by the Aon Hewitt for the Best Employers Award in 2007, 2011, 2013 and 2015, the Grand EFFIE Award in 2012, 2013 and 2014 for three consecutive years, and for the 16th time running, Next Magazine's "Top Service Awards" in 2014.
Besides being named as CEO of the Year 2012 at the Asia Pacific Customer Relationship Excellence Awards, Randy also won the CIM Marketer of the Year and the Distinguished Marketer in 2006 from the acclaimed Hong Kong Management Association/TVB Awards. In 2012, Randy was honored the Young Alumni Award from Western University.
Apart from having a keen business mindset, Randy has also served as a board member of Ronald McDonald House Charities of Hong Kong since 2011, leading McDonald's move to provide comprehensive support for seriously ill children and their families.
Given her vast experience and profound expertise in the industry, Randy is committed to contributing to the community. She has been an Adjunct Associate Professor at the Department of Marketing of The Chinese University of Hong Kong since 2012.
Randy holds an Executive MBA Degree from The Chinese University of Hong Kong and a Bachelor's Degree in Arts, majoring in Economics from Western University, Canada.