Lang, Larry H.P.(郎咸平)
BA (Tunghai); MA (National Taiwan); MA, PhD (Penn)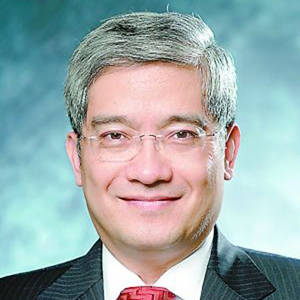 Emeritus Professor
Contact
Department of Finance
Room 1201, 12/F
Cheng Yu Tung Building
12 Chak Cheung Street
Shatin, N.T., Hong Kong
+852 3943 7805

llang@baf.cuhk.edu.hk


Biography
Dr. Larry H.P. Lang is an Emeritus Professor in Department of Finance at The Chinese University of Hong Kong (CUHK) Business School. Previously, Dr. Lang was a chair professor of Department of Finance at CUHK Business School.
Dr. Larry H.P. Lang earned his PhD in Finance at the Wharton School, University of Pennsylvania in 1986. Dr. Lang has taught at several prestigious Business Schools including the Wharton School, Michigan State University, Ohio State University, New York University, and the University of Chicago. In 1996-2000, he served as a consultant on corporate governance to the World Bank and Asian Development Bank Institute. In collaboration with colleagues at the World Bank, Dr. Lang pioneered a corporate governance study on expropriation and protection of minority shareholders in East Asia. The study was published as the World Bank discussion paper, was catalogued in the US Library of Congress and has been widely cited by academics, practitioners and several popular media such as The Economist.
Dr. Lang's expertise is in the fields of corporate governance, project financing, direct investments, corporate restructurings, mergers and acquisitions, and bankruptcy. He published numerous academic papers in the world's leading economics and finance journals. Dr. Lang's expertise and major findings are widely recognised by world leading Business School professionals as evidenced by the high number of citations his work has received. Dr. Lang's business view has also been publicised by the popular media including The Economist, The Wall Street Journal, The New York Times, Bloomberg Businessweek, Investor Dealers' Digest, Cincinnati Enquirer, Philadelphia Inquirer, Investor's Business Daily and more.
From 1994 to 1996, he was Partner of GITIC-Lehman Infrastructure Fund, Lehman Brothers. From 1998 to 2000, he worked as Consultant on Corporate Governance Projects to World Bank, Washington, D.C. After that, he was Consultant on WTO/Banking Issues to Organisation of Economic Cooperation and Development (OECD). From 1998 to 2001, Prof. Lang was a consultant of Shenzhen Stock Exchange and the Financial Services Bureau of the Hong Kong Government who researched corporate governance and protection of the interests of small shareholders.