Li, Wendong(李文東)
BSc; PhD (CAS); PhD (NUS)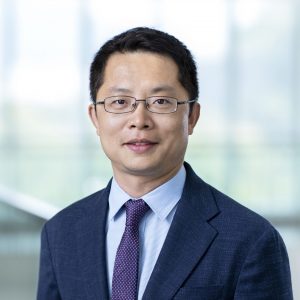 Associate Professor
Coordinator, MPhil-PhD programme in Management
Contact
Department of Management
Room 820, 8/F
Cheng Yu Tung Building
12 Chak Cheung Street
Shatin, N.T., Hong Kong
+852 3943 7803

wendong@cuhk.edu.hk


Biography
Prof. Wendong Li is an Associate Professor in Department of Management, The Chinese University of Hong Kong (CUHK) and award winning researcher and educator. He obtained his PhD degree from National University of Singapore. Prior to joining CUHK, he worked as an Assistant Professor at Kansas State University for three years. Prof. Li conducts research on proactivity across a number of areas, including leadership, work design, and well-being. He is intrigued by how people are willing and able to modify, but also adapt to, their environments. His work examines individual (e.g., personality traits and genetics) and environmental (e.g., work context and culture) factors that may prompt proactivity, as well as the consequences of being proactive. Recently, he is conducting research that looks at the role of time and change-related issues on leadership, motivation, proactivity, and well-being.
His research has been published in leading management and general science journals including Proceedings of the National Academy of Sciences of the United States of America (PNAS), Journal of Applied Psychology, Annual Review of Organizational Psychology and Organizational Behavior, Personnel Psychology, and Leadership Quarterly. His work has won the Hogan Award for Personality and Work Performance, Society for Industrial and Organizational Psychology, the International HRM Scholarly Achievement Award and Best Student Convention Paper Award, Academy of Management, as well as the Best Paper Award in the OB Division, Asian Academy of Management. His research has also been covered in media outlets, such as the Economist, USA Today, the Washington Post, LA Times, and the South China Morning Post.
He is an associate editor for Journal of Occupational and Organizational Psychology, a senior editor for Management and Organizational Review, and Asia Pacific Journal of Management, and a contributing editor for Journal of Applied Psychology. He has also been an editorial board member for Journal of Management, Personnel Psychology, Journal of Organizational Behavior, and Acta Psychologica Sinica, the best Chinese psychology journal in China. He is a member of board of directors for Asian Academy of Management as well.
He is also an editor for an upcoming special issue at Journal of Organizational Behavior (From Personality Traits to Personality Dynamics: New Approaches to Personality Research in Organizations). He works with Institute for Statistical and Data Science (instats.org) to advance the application of advanced research methodology in organisational research.
Teaching Areas
Organisational Behaviour
Human Resource Management
Leadership
China Related Issues
Research Methods
Research Interests
Proactivity, Leadership and Leader Development
Work Design
Well-being
Individual Differences (Personality and Genetics)
Dynamics and Change-related Issues (e.g., Personality Dynamics, Sustainability of Proactivity and Leadership Dynamics)
Gig Economy
AI and the Changing Nature of Work