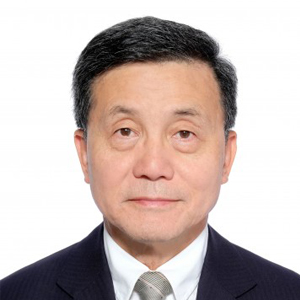 Adjunct Associate Professor
Contact
School of Hotel and Tourism Management
Room 701, 7/F
Cheng Yu Tung Building
12 Chak Cheung Street
Shatin, N.T., Hong Kong
+852 3943 8593

ytli@baf.cuhk.edu.hk


Biography
Mr. Li is an experienced professional in transportation, tourism and customer services. Before retirement, he was the Managing Director of Ngong Ping 360 Limited, the cable car system on Lantau Island. Prior to that, he held senior management positions in the railway industry in Hong Kong as Deputy Operations Director of MTR Corporation Limited and Senior Director – Transport of Kowloon-Canton Railway Corporation. Currently, he is the Land Projects Director of Shun Tak – China Travel Ship Management Limited, General Manager of Shun-Tak – CITS Coach (Macao) Limited and Adjunct Associate Professor in the School of Hotel and Tourism Management, the Chinese University of Hong Kong.
Mr. Li is a Fellow of the Chartered Institute of Logistics and Transport in Hong Kong and was a Council member of the Institute for many years. He is the Vice-Chairman of the Lantau Development Alliance and a Co-opted member of the Remuneration Committee of the West Kowloon Cultural District Authority. He also serves both as a Trustee and a Member of the Safety Committee of Outward Bound Hong Kong.
Mr. Li was awarded in 1976 the Bachelor of Social Science (Major in Sociology, Minor in Economics) and in 1980 the Master of Philosophy by The Chinese University of Hong Kong.
Teaching Area
Hospitality Management