Liao, Chenxi(廖晨曦)
BS (USTC); PhD (UT Dallas)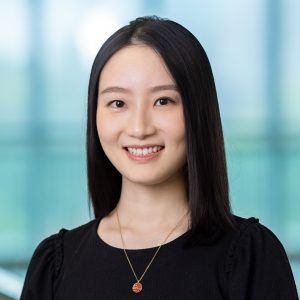 Assistant Professor
Contact
Department of Marketing
Room 1111, 11/F
Cheng Yu Tung Building
12 Chak Cheung Street
Shatin, N.T., Hong Kong
+852 3943 7806

chenxiliao@cuhk.edu.hk


Biography
Prof. Chenxi Liao is an Assistant Professor of Marketing at The Chinese University of Hong Kong (CUHK). Prior to joining CUHK, she obtained her PhD degree in Marketing from University of Texas at Dallas, and her BS degree in Mathematics and Applied Mathematics from University of Science and Technology of China. She is interested in pricing, competitive strategy, channel coordination, opinion leader marketing, and digital marketing. Her research work has been published in Journal of Marketing Research and Marketing Science.
Teaching Area
Big Data Strategy
Research Interests
Pricing, Retailing, Competitive Strategy, Consumer Uncertainty, Channel Coordination, Service Management, Digital Marketing
Publications & Working Papers

Xiaolin Li, Chenxi Liao, and Ying Xie (2021) "Digital Piracy, Creative Productivity, and Customer Care Effort: Evidence from Digital Publishing Industry," Marketing Science, 40(4), 685-707.
Dmitri Kuksov and Chenxi Liao (2019), "Opinion Leaders and Product Variety," Marketing Science, 38(5), 812–834.
Dmitri Kuksov and Chenxi Liao (2018), "When Showrooming Increases Retailer Profit," Journal of Marketing Research, 55(4), 459-473.