Lin, Lisa Ya(林婭)
PhD (HKUST)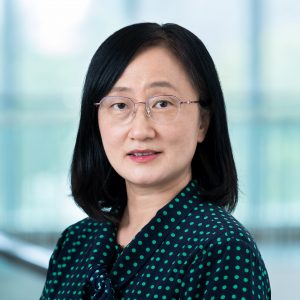 Assistant Professor
Contact
Department of Management
Room 840, 8/F
Cheng Yu Tung Building
12 Chak Cheung Street
Shatin, N.T., Hong Kong
+852 3943 8553

lisalin@cuhk.edu.hk


Research Interests
Strategic Management
International Business
Innovation
Publications & Working Papers

H. Gao, H. Zhao, Y. Tan, Y. Lin, and L. Wei (2020), "Social promotion: A creative promotional framework on consumers' social network value," Production and Operations Management, in press. (Equal Contribution)
J. Wong, W. Shi, Y. Lin, and X. Yang (2020), "Relational ties, innovation and performance: A tale of two pathways," Industrial Marketing Management, 89, 28-39.
W.G. Zhong, Y. Lin, D. Gao, and H. Yang (2019), "Does politician turnover affect foreign subsidiary performance? Evidence in China," Journal of International Business Studies, 50, 1184-1212.
Y. Lin, W. Shi, J. Prescott, and H. Yang (2019), "In the eye of the beholder: Firm long-term time orientation, industry context and decision making processes," Journal of Management, 45, 3114-3145.
J. Xia, Y. Wang, Y. Lin, H. Yang and S. Li (2018), "Formation of inter-industry alliances: Market dependence, knowledge dependence, and network advantages," Journal of Management, 44, 1899-1925.
Y. Gao, Y. Lin, and H. Yang (2017), "What's the value in it? Corporate giving under uncertainty," Asia Pacific Journal of Management, 34, 215-240.
H. Yang, Z. Lin, and Y. Lin (2010), "A multi-level framework of firm boundaries: Firm characteristics, dyadic differences, and network attributes," Strategic Management Journal, 31, 237-261.
Grants

"Is this a losing game? Asymmetric learning capabilities and learning outcomes in alliances", Research Grant awarded by Hong Kong Research Grant Council, 2019-2022 (Principal Investigator)