Lo, Leo Ming-yan(盧銘恩)
MEcon (HKU)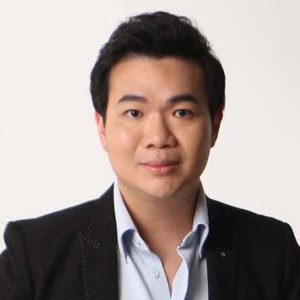 Adjunct Assistant Professor
Contact
School of Hotel and Tourism Management
Room 701, 7/F
Cheng Yu Tung Building
12 Chak Cheung Street
Shatin, N.T., Hong Kong
+852 3943 8590


Biography
Mr. Leo Lo is a surveyor-turned-serial entrepreneur. He is a founder of a real estate blockchain company (PropBLK) which is working on the blockchain applications in the real estate sector. He is a trailblazer in the PropTech industry and actively forges partnerships with PropTech companies in the US and Europe and building up the Asia PropTech ecosystem: Asia PropTech.
Mr. Lo is in high demand as a speaker for his thought leadership at different PropTech conferences/summits across the globe, he attended over 30 PropTech/real estate conferences as speaker in over 15 countries in the past three years. He is keen to deliver collaborative innovation to the real estate industry.
Mr. Lo is also a Co-Founder and CEO of Fonto Holdings, which is a Hong Kong-based company embracing capital market professional services, corporate financing, real estate investment and PropTech investment. He possesses over 15 years' experience in the real estate industry, he leads and manages IPO and real estate M&A advisory and valuation projects in the Greater China and the Asia-Pacific Region. With branch offices in the PRC and Singapore, Fonto has extensive footprint in the Asia-Pacific Region. With the leadership of Mr. Lo in Fonto, PropTech is always treated as a digital catalyst. By leveraging Fonto's digital assets and investment in industry-leading portfolio of companies, Mr. Lo is working out real estate services as a futurist.
Mr. Lo is the RICS (Royal Institution of Chartered Surveyors) Excellent Young Achiever of the Year 2016 and he is also well connected in the society by being a Chairman Member (PropTech and Blockchain) of Guangdong-Hong Kong-Macao-Bay Area Economic and Trade Association, Executive Committee Member of Shanghai-Hong Kong Coalition of Professionals , Founding member of Hong Kong-ASEAN Economic Cooperation Foundation, etc.
Teaching Areas
PropTech
Real Estate Blockchain