Ma, Xufei(馬旭飛)
BE(XJTU); MBA(USask); PhD(NUS)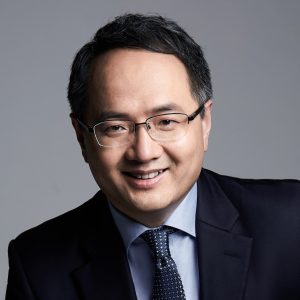 Professor
Associate Dean (Innovation and Impact)
Contact
Department of Management
Room 828, 8/F
Cheng Yu Tung Building
12 Chak Cheung Street
Shatin, N.T., Hong Kong
+852 3943 7636

xufeima@cuhk.edu.hk


Biography
Prof. Xufei Ma is a tenured full professor at the Department of Management, The Chinese University of Hong Kong (CUHK). Before he returned to CUHK Business School, he was the Terry Gou Chair Professor and a tenured full professor (2020-2022) of the School of Economics and Management (SEM) and Shenzhen International Graduate School (SIGS) at Tsinghua University. He was also a Cheung Kong Chair Professor granted by the Ministry of Education, China. He received a bachelor's degree from Xi'an Jiaotong University (China), an MBA from the University of Saskatchewan (Canada), and a Ph.D. from the National University of Singapore. He was an assistant professor (2007-2013) and then a tenured associate professor (2013-2018) at CUHK, and a tenured full professor (2018-2020) at City University of Hong Kong (CityU). He also served as the director of CUHK's Center for Entrepreneurship (2016-2018) and CUHK's Center for International Business Studies (2018), and the Vice Chair of the Department of Innovation, Entrepreneurship, and Strategy at Tsinghua SEM (2020-2022). He's taught strategy courses for EMBA programmes (in both English and Chinese) at Tsinghua, CityU, and CUHK.
Prof. Ma's research focuses on strategic management, international business, and innovation/entrepreneurship in China's emerging economy. He has published papers in UTD and FT-listed journals such as Academy of Management Journal, Strategic Management Journal, Journal of International Business Studies, Journal of Management, Journal of Management Studies, and Journal of Business Venturing, among others. He received the Haynes Prize for the Most Promising Scholar from the Academy of International Business; became the first Chinese Dunning Fellow at the John H. Dunning Center for International Business, UK; and was awarded the Journal of International Business Studies 50th Anniversary Silver Medal. He is an Area Editor for the Journal of International Business Studies (2023-2025).
Before Prof. Ma joined academia, he had worked for a leading central-level Chinese business group in Beijing and Shanghai. He has served as an independent director for Western Trust, Tu Ba Tu Group, and Beijing Urban Construction Design & Development Group. He's the co-secretary-general and co-chairman (2024) of Chinese Management Model C50+ Forum, and the co-founder and co-chairman of Greater Bay Area Senior Management Scholars College.
Teaching Areas
Strategic Management
Research Interests
Strategy
International Business
Innovation & Entrepreneurship
(Greater Bay Area, China, Singapore)