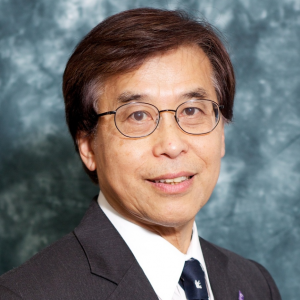 Adjunct Professor
Contact
Department of Decisions, Operations and Technology
Room 901, 9/F
Cheng Yu Tung Building
12 Chak Cheung Street
Shatin, N.T., Hong Kong
+852 3943 7813

dse@cuhk.edu.hk


Biography
Dr. Walter Mok received his Ph.D. degree in Physics from University of California, Davis in 1980. He is the Chief Technology Officer of lifeit.net, Life Imaging Technology based in Palo Alto. He provides unconventional solutions with uncommon requirement for the renewable energy industry. Prior to the current position, he was the Director of Research and Development, Humphrey-Zeiss-Welch Alan Instrument in California, U.S. in 1992-1993; the Executive Vice President, VP of R&D and Co-founder of MCM Laboratory in California, U.S. during 1986-1990. Before, he worked for two Fortune 500 companies, Lockheed and Boeing as Staff Engineer.
Dr. Mok published extensively in referenced journal, conference proceedings, book articles, lecture notes, videos and patents covering in many different fields of physics and medicine, synchrotron light beam diagnostics, probe and fire laser angioplasty, solid state laser for medicine, laser interferometry, high speed spatial light modulator, time correlated single photon spectroscopy. Lately he got into material science and nano-technology. His patents on "Probe and fire" laser system and laser catheter design are frequently referenced in the field of medical device.
In 1989, Dr. Mok and his business partner Dr. Murphy, M.D. made national headline for their work on laser angioplasty. Dr. Mok was invited by the National Science Council as a member of the delegate from U.S. to draft the first Taiwan Photonic industry development plan under the leadership of Professor Li Yuen Jet, Nobel Laureate.
Dr. Mok is the Adjunct Professor of the Department of Decisions, Operations and Technology at The Chinese University of Hong Kong (CUHK) Business School. He contributed to the Silicon Valley field study trip for EMBA and EMBA (Chinese) in 2011-2016 and for MSc in Information and Technology Management (MSc ITM) since 2005. He teaches course about technology startup for MSc ITM programme and organises a tech business conference called "Opportunity Conference" for many years.
The teaching statement of Dr. Mok is: "Entrepreneurship is a living skill born with everyone of us. A teacher's role is to help our students to discover what they have within and make the best out of it. Living is a continuous process of discovery of ourselves, others and the world around us. Teacher is a tour guide helping students to create value, enjoy the journey and appreciate the beauty of life. The ultimate goal of education is to assist our students to become their own teacher."
Academic/Professional Services

Chief Technology Officer of lifeit.net, Life Imaging Technology
Visiting Scientist, SLAC National Accelerator Laboratory, 2011-2017
Instructor on synchrotron Light diagnostic techniques, United States Accelerator Physics School, 2008-2010
Faculty member of Synchrotron Light Diagnostic Workshop, Shanghai Synchrotron Radiation Facility, Material Research Laboratory of Chinese Academy of Science, November 2008
Director of Research and Development, Humphrey-Zeiss-Welch Alan Instrument (U.S.), 1992-1993
Executive Vice President, VP of R&D and Co-founder of MCM Laboratory (CA, U.S.), 1986-1990
Visiting Scholar of Ginzton Laboratory, Department of Applied Physics, Stanford University, 1986-1987