Ng, Frank Wing-fung(吳頴鋒)
BBA, PhD (CUHK)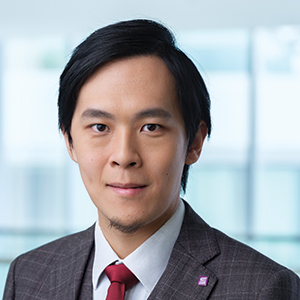 Lecturer
Contact
Department of Management
Room 832A, 8/F
Cheng Yu Tung Building
12 Chak Cheung Street
Shatin, N.T., Hong Kong
+852 3943 7798

frankng@cuhk.edu.hk


Biography
Dr. Frank Ng is a Lecturer in the Department of Management. He received his PhD in Management and BBA in Management from The Chinese University of Hong Kong. His research interests lie in the intersection of firm strategy and organisational environment, and he is particularly interested in how firms strategically deal with environmental jolts and discontinuities.
After his doctoral studies in 2015, he has taught undergraduate courses at Hang Seng Management College, including Business Policy and Strategy and International Business, with multiple teaching excellence awards.
Teaching Areas
Global Experiential Learning
Business Policy and Strategy
International Business
Research Interests
Corporate and International Strategy
Environment and Strategy
Publications & Working Papers

Frank W. Ng (2016), "The Multiple Facets of Crisis and its Impact on IPO Underpricing." In AIBSEAR Series: Asian Businesses in a Turbulent Environment, edited by G. Cui, & T. S. Chan, UK: Palgrave, pp.3-20.
Daphne W. Yiu, William P. Wan, Frank W. Ng, Xing Chen, and Jun Su (2014), "Sentimental Drivers of Social Entrepreneurship: A Study of China's Guangcai (Glorious) Program," Management and Organization Review, 10(1), 55-80.
Daphne W. Yiu, Frank W. Ng, and Xufei Ma (2013), "Business Group Attributes and Internationalization Strategy in China," Asian Business & Management, 12(1), 14-36.
Awards & Honours

Teaching Excellence Award, School of Business, Hang Seng Management College, 2015/16 & 2016/17
Best Paper Award, Organisation Theory Track, the 9th Asia Academy of Management Conference, 2014
Academy of Management – Business Policy & Strategy Division Doctoral Consortium, 2014