Noordzy, Gert
MBA (University of Saint Joseph)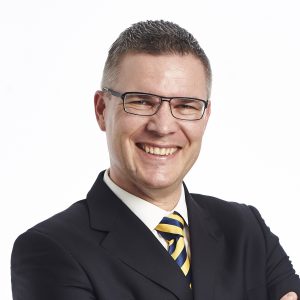 Adjunct Assistant Professor
Contact
School of Hotel and Tourism Management
Room 701, 7/F
Cheng Yu Tung Building
12 Chak Cheung Street
Shatin, N.T., Hong Kong
+852 3943 8590

htm@cuhk.edu.hk


Biography
Gert Noordzy is Managing Director of Northside Consulting, a boutique firm specializing in the tactical and strategic aspects of hotel opening processes. He is an international hotelier and organisational project management expert for the hospitality industry. Gert graduated from Hanze College Hotel Management School in Zwolle, the Netherlands, and holds an MBA from the University of Saint Joseph in Macau, China, with majors in strategic management and marketing, as well as financial and business analysis.
He has over 25 years of professional experience in Greater China and South East Asia and has been involved in opening over 30 new hotels and 3 integrated resorts. For 15 years, Gert worked for 3 of the 10 largest global hotel companies and has held corporate roles specializing in hotel openings and project management since 2006.
Gert first started researching hotel opening processes in 2008 and is the author of Project Management of Hotel Opening Processes. This book examines modern project management concepts to determine the feasibility of reorganizing a hotel management company and developing a new hotel opening "how to" guide to use project management to effectively and efficiently open new hotels on large scale. It has been published into 11 languages.
He is currently working on his follow-up book as part of his studies for a doctorate in business administration. His personal objective is to help the hospitality industry transform itself and embrace project management as a strategic competence.
Teaching Areas
Management of Hotel Opening Processes
Programme and Project Management
Organisational Project Management
Research Interests
Project Management
Sustainability