Tsui, Anna Po-yung
BSc, MACAS, Med, PhD (HKU)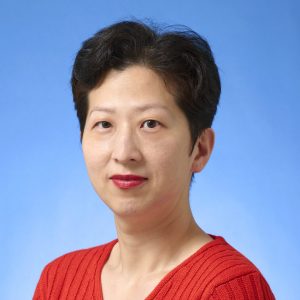 Senior Lecturer
Contact
Department of Management
Room 833, 8/F
Cheng Yu Tung Building
12 Chak Cheung Street
Shatin, N.T., Hong Kong
+852 3943 7817

annatsui@baf.cuhk.edu.hk


Biography
Dr. Anna P.Y. Tsui received her PhD degree from The University of Hong Kong's business school. She is now a Senior Lecturer in Department of Management of The Chinese University of Hong Kong. Her teaching interests include management, business strategy, and human resource management with specialist subjects in relation to human resource management. In addition, she engages research in the areas of human resource management, labour law and industrial relations, corporate social responsibility as well as higher education management issues. From time to time, she also conducts training for organisations on various topics of interest. Before working as an academic, she was a veteran HR professional in business sectors such as electronics manufacturing, public utility, and hospital organisations. She was mainly a generalist responsible for a wide spectrum of HR activities.
Teaching Areas
Human Resource Management
Strategic Management
General Management
Research Interests
Human Resource Management
Industrial Relations
Higher Education Issues
Publications & Working Papers

Anna Po-yung Tsui (2009), "Labour Dispute Resolution in the Shenzhen Special Economic Zone," China Information, Vol. XXIII (2), 257-284.
Anna Po-yung Tsui and Sek-hong Ng (2008), "A New Brand of the Individual Labour Contract under Market Socialism: Case Studies in the Shenzhen Special Economic Zone of China," International Journal of Employment, 16(1), 1-37.
Anna Po-yung Tsui and Anne Carver (2006), "Collective Contracts in the Shenzhen Special Economic Zone in China," The International Journal of Comparative Labour Law and Industrial Relations, 22(4), 469-506.