Wong, Edmund K.L.
BBA (CUHK); MBA (HKUST); PhD (PolyU); CPA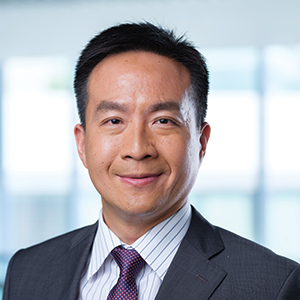 Senior Lecturer
Director, Professional Accountancy (PACC) Programme
Contact
Room 1040, 10/F
Cheng Yu Tung Building
12 Chak Cheung Street
Shatin, N.T., Hong Kong
+852 3943 7822

edmundwong@cuhk.edu.hk


Biography
Dr. Edmund Wong is the Director of the Professional Accountancy Programme (PACC). He joined The Chinese University of Hong Kong (CUHK) Business School since 2001. He teaches undergraduate and postgraduate accounting information systems and auditing classes. Prior to joining CUHK, Dr. Wong had over five years experience working as auditor in the Big-6 international accounting firms. Dr. Wong was a member of the Ethics Committee of Hong Kong Institute of Certified Public Accountants (HKICPA) during 2013 to 2017. He also serves as warden and cabinet member of Chung Chi College, CUHK.
Teaching Areas
Auditing
Accounting Information Systems
Awards & Honours

Teaching Award for Postgraduate, School of Accountancy, The Chinese University of Hong Kong, 2015-16
Excellent Teacher Award, School of Accountancy, The Chinese University of Hong Kong, 2010