Wu, Willow You(吳悠)
B.S. (Peking University); Ph.D. (Stanford)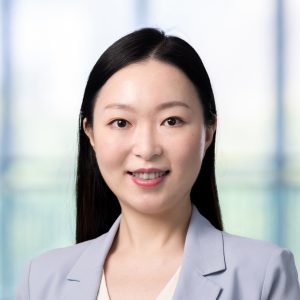 Assistant Professor
Contact
Department of Management
Room 816, 8/F
Cheng Yu Tung Building
12 Chak Cheung Street
Shatin, N.T., Hong Kong
+852 3943 5210

willowwu@cuhk.edu.hk


Biography
You (Willow) Wu is an Assistant Professor at the Department of Management in The Chinese University of Hong Kong (CUHK) Business School. Willow achieved her PhD degree in Management Science and Engineering at Stanford University, and achieved dual bachelor's degree in Environmental Sciences and Economics at Peking University.
Willow's research interests lie in technology entrepreneurship and entrepreneurial strategy in nascent markets. Theoretically, her work focuses on how entrepreneurs resolve institutional contradictions in the setting of marketization, digitization, and tokenization. Empirically, she uses econometric models and natural language processing methods to quantitatively analyse entrepreneurial strategy and performance. Her research has been published in the Quarterly Journal of Management, Regional Studies and the Strategic Entrepreneurship Journal.
Aligned with her research interests, Willow' teaching passion lies in entrepreneurship, strategic management, and technology and innovation management. She uses cases in teaching and motivates students to apply textbook knowledge in analyzing real-world technological innovations, such as blockchain, artificial intelligence, virtual reality, self-driving cars, and clean energy.
Teaching Areas
Entrepreneurship
Strategic Management
Technology and Innovation Management
Research Interest
Entrepreneurial Strategy
Entrepreneurial Finance
Technology Entrepreneurship
Machine Learning and Artificial Intelligence
Blockchain and Cryptocurrency