Xu, Yeren(徐叶潤)
BSc (Fudan); PhD (Washington)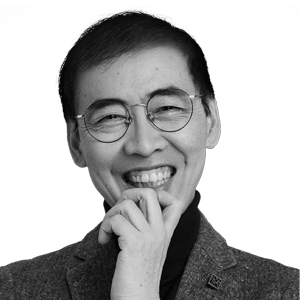 Adjunct Professor
Contact
Department of Finance
Room 1201, 12/F
Cheng Yu Tung Building
12 Chak Cheung Street
Shatin, N.T., Hong Kong
+852 3943 7805

fin@cuhk.edu.hk


Biography
Yeren Xu is currently the Vice President and Head of Asset Management Technology at the JD Digits. When he was studying for a PhD in Mathematics at the University of Washington in Seattle in the 1980s, he realised he didn't want to be a professor. He told himself that where there was a will, there was a way. He began studying computer science and financial modeling in his spare time, painstakingly teaching himself the advanced concepts.
Thirty years later, Dr. Xu is a seasoned finance expert, overseeing asset management department at JD Digits, one of the world's leading digital technology providers and an innovator in fintech, defined as new technology that improves and automates financial services. Fintech is expected to bring disruptive transformation to the rapidly evolving financial industry.
Born in Shanghai, Xu studied mathematics at Fudan University as part of the first waves of students admitted to university after Deng Xiaoping was back to power again in the late 1970s. Not long after graduation, inspired by a friend, he decided to go to the US for further study.
At that time, there were very limited applications for mathematics domestically, and Dr. Xu believed that a stint in the US might open up opportunities for him — but little did he know that it would lead him to the Wall Street.
After receiving his PhD, Dr. Xu worked as an assistant professor for three years, but it was his self-taught mastership of financial modeling that later landed him a job at Lehman Brothers, the fourth largest investment bank in the United States at that time.
Since then Dr. Xu has accumulated extensive expertise and experience, serving as a managing director at Nomura (a Japanese financial service group with a global footprint) and CTO of China Renaissance Group and the General Manager of CITIC Information and Quantitative Service Company, a subsidiary of the largest securities house in China.