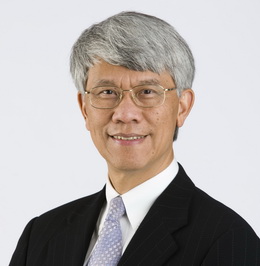 Honorary Professor of CUHK Business School
Distinguished Research Fellow of Institute of Global Economics and Finance
Contact
Room 1316, 13/F
Cheng Yu Tung Building
12 Chak Cheung Street
Shatin, N.T., Hong Kong
+852 3943 1628

jyam@cuhk.edu.hk


Biography
Prof. Joseph Yam joined the Lau Chor Tak Institute of Global Economics and Finance as Distinguished Research Fellow on 1 April 2010. He is also the Honorary Professor of The Chinese University of Hong Kong (CUHK) Business School. He is currently Executive Vice President of the China Society for Finance and Banking, society managed by the People's Bank of China. He was appointed in December 2009 with a responsibility to promote the financial development of the Mainland, serving as an advisor to the People's Bank of China. Retired in September 2009, Prof. Yam was the first Chief Executive of the Hong Kong Monetary Authority, an organisation which he created and headed for sixteen and a half years.
Prof. Yam graduated from the University of Hong Kong in 1970 with first class honours. He started his civil service career in 1971, serving the public for over 38 years. Prof. Yam's involvement in monetary affairs in Hong Kong started in 1982. He helped put together Hong Kong's Linked Exchange Rate system in 1983. During the sensitive period before the handover of sovereignty, he introduced many strategic and proactive reform measures that helped to ensure monetary and financial stability in Hong Kong. Prof. Yam was instrumental in the establishment of the Hong Kong Monetary Authority in 1993 when he left the Civil Service to head the new organisation as its Chief Executive until his retirement at end September 2009.
In recognition of his contribution to Hong Kong, Prof. Yam was awarded the highest honour of the Grand Bauhinia Medal by the Hong Kong Special Administrative Region Government in 2009. In 2001 he had already been awarded the Gold Bauhinia Star.
Over the years Prof. Yam has been conferred with a number of honorary doctorate degrees from local and overseas universities, including his alma mater, the University of Hong Kong. Besides, he is also honorary professor of a number of universities.