Yang, Anthony H.(楊宏)
BA, MBA (Lancaster), MPhil (Cambridge)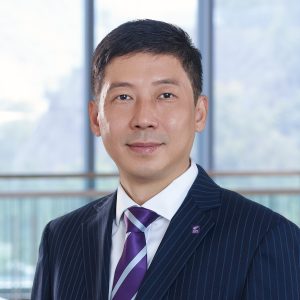 Associate Professor of Practice in Finance
Contact
Department of Finance
Room 1201, 12/F
Cheng Yu Tung Building
12 Chak Cheung Street
Shatin, N.T., Hong Kong
+852 3943 7805

anthony.yang@cuhk.edu.hk


Biography
Professor Anthony Yang, an esteemed Associate Professor of Practice in Finance at The Chinese University of Hong Kong Business School, offers a unique blend of practical expertise and academic prowess. With over 25 years of hands-on experience in the international financial industry, Professor Yang enriches his teaching and research activities with a deep understanding of real-world finance.
Prior to his academic appointment, Professor Yang held significant roles in the financial industry, including serving as the General Manager and Chairman of the Investment Committee at a Chinese sovereign fund. His contributions extended notably into pioneering ventures within autonomous driving technology. He also garnered expertise through senior positions at Fosun Capital/Fosun International Limited (656.HK), Shougang Concord Grand Ltd (730.HK), and Shougang Concord International Ltd (697.HK).
What sets Professor Yang apart is his proven track record of nurturing and guiding students towards successful career transformations. Many of his students have risen to senior positions within the industry, a testament to his ability to impart not only knowledge but also the practical skills and insights needed for success in finance. Professor Anthony Yang's commitment to bridging the gap between academia and industry ensures that his students receive a truly enriching educational experience that equips them for success in the real financial world.
Teaching Areas
Corporate Fund-Raising Initiatives in the Chinese Equity Market
Venture Capital in Emerging Markets
Entrepreneurship in Finance
Doing Business in China