Zhou, Sheryl Xiaolu(周曉路)
BA, MA (Fudan); PhD (UT Dallas)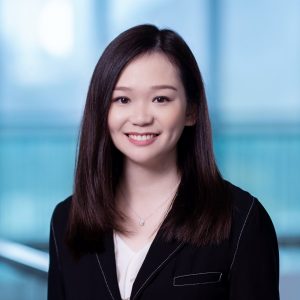 Assistant Professor
Contact
School of Accountancy
Room 1016, 10/F
Cheng Yu Tung Building
12 Chak Cheung Street
Shatin, N.T., Hong Kong
+852 3943 1956

xiaoluzhou@cuhk.edu.hk


Biography
Prof. Xiaolu Zhou is an Assistant Professor of Accounting at The Chinese University of Hong Kong (CUHK). Prior to joining CUHK, she obtained her PhD degree in Accounting from University of Texas at Dallas, and her master's and bachelor's degrees in Finance from Fudan University. She is broadly interested in empirical archival research in accounting, and her main research area is corporate disclosure and financial reporting. She is also a Chartered Financial Analyst (CFA) charterholder and a member of The Hong Kong Society of Financial Analyst.
Teaching Area
Financial Accounting
Research Interests
Financial Reporting
Corporate Disclosure
Publications & Working Papers

Jun Chen, Ningzhong Li, Xiaolu Zhou (2022), "Equity Financing Incentive and Corporate Disclosure: New Causal Evidence from SEO Deregulation", Review of Accounting Studies, forthcoming.
Ying Huang, Ningzhong Li, Yong Yu, and Xiaolu Zhou (2020), "The Effect of Managerial Litigation Risk on Earnings Warnings: Evidence from a Natural Experiment," Journal of Accounting Research, 58(5), 1161-1202.