Zhu, Chunmei(朱春梅)
BA (ZUEL); MA(Xiamen); PhD(Waterloo); CICPA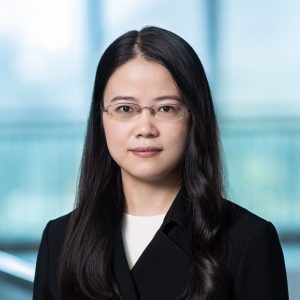 Assistant Professor
Contact
School of Accountancy
Room 1005, 10/F
Cheng Yu Tung Building
12 Chak Cheung Street
Shatin, N.T., Hong Kong
+852 3943 7594

chunmeizhu@cuhk.edu.hk


Biography
Prof. Chunmei Zhu is an Assistant Professor of Accounting at The Chinese University of Hong Kong. She earned her bachelor's degree in accounting from Zhongnan University of Economics and Law (2012), master's degree in accounting from Xiamen University (2015), and doctoral degree in accounting from University of Waterloo (2020). She is particularly interested in debt contracting, voluntary disclosure, and financial reporting quality. Prof. Zhu is a Certified Public Accountant (non-practicing) of China.
Teaching Area
Managerial Accounting
Research Interests
Debt Contracting
Voluntary Disclosure
Financial Reporting Quality
Publications & Working Papers

Jeong-Bon Kim, Christine I. Wiedman, and Chunmei Zhu (2023), "Does CDS Trading Improve Managerial Learning from Outsiders?," Contemporary Accounting Research, accepted and forthcoming.
Awards & Honours

FARS Excellence in Reviewing Award, American Accounting Association, 2020