After graduating from the Chinese University of Hong Kong (CUHK) Business School, Albert Chiu (BBA 1987) kicked off his banking career in forex and treasury management in multinational banks. In 2000, he decided to join EFG Bank (a relatively new Swiss private bank then) to set up their Asian operations. While achieving success in the private wealth management industry, he also maintained a passion for football, even serving as a FIFA-accredited referee for a time. Through all these high-stake endeavours—whether it was managing tens of billions of dollars in investments or making thousands of decisions during a football game—Albert's exceptional mental strength carried him through. It allowed him to keep his cool in stressful situations and consistently turn challenges into victories.
Blazing New Trails
Albert had turned down invitations from more prestigious banks in 2000 to join the lesser-known EFG Bank to develop its Asia-Pacific business from scratch. At that time, EFG Bank had no licence, office, clients or assets to manage in the entire Asia Pacific region. Albert jested that it was precisely these "four nothings" that attracted him the most. With the intent to capitalise on the opportunity, he tuned out the naysayers around him and challenged himself to build the bank from the ground up. "I didn't mind failing. I just didn't want to look back and regret not making the move. Because I was prepared, I decided to seize the opportunity and give it my all."
The two-person team (him and his secretary) at the time gradually grew into an operation with more than 700 employees in the Asia-Pacific region today. The boutique Swiss private bank manages assets worth nearly CHF35 billion in the region as at the end of 2021. Despite his success, Albert admitted that it was not part of his original plan. His intention at the time was to position the Asia-Pacific division as a marketing hub, while for the Swiss headquarters to continue to handle all the back-office services and asset custody. However, after two years on the job, he discovered that the region's economic potential was far greater than they had anticipated. As a result, he decided to pivot: "The speed at which wealth in Asia Pacific was growing beyond our imagination. For this reason, we decided to open branches in Hong Kong and Singapore, as well as front and back offices, to provide clients with more immediate and diverse services." EFG Asia Pacific's operation also extended to Australia in 2019.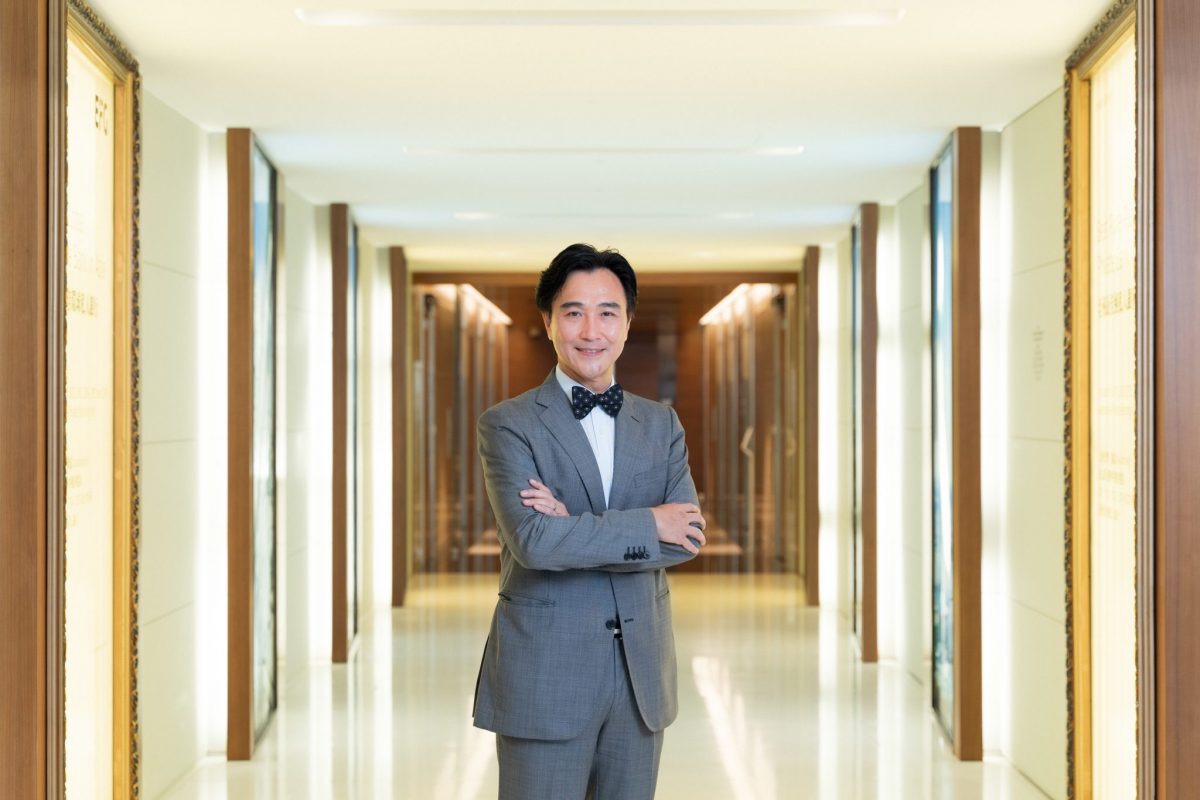 Albert is riding high on the Asia Pacific's rapid wealth growth. By pioneering new services, he has enabled EFG to secure a significant position in the region's private wealth management market.
Adjusting the Mindset to Stay Cool-Headed
A veteran banker who has weathered numerous financial storms, Albert has always maintained command in the face of adversity: "There will always be volatility in the market, and every downturn provides an opportunity for growth. So long as you make the necessary preparations ahead of time, you can turn a crisis into an opportunity." He emphasised the significance of long-term thinking in investment, business operations and even customer relations. "Private banking is all about people. Given the sensitivity of the amounts and decisions involved, trust is of paramount importance but it can only be built over time. It is only by working closely and diligently with clients will they open up to us, and only then will we be able to better understand their needs and provide them with more suitable asset allocation and financial advice."
Albert also learnt the secret to keeping his composure through his training and experience as a football referee. "Football referees must be extremely focused. They must keep an eye on everything while maintaining a cool head to make the right calls in split seconds." Of course, no one is perfect, and mistakes would be made. But Albert's ability to quickly adjust his mindset allowed him to swiftly recover from the setbacks and move on. "One of the matches that stand out in my mind is when I missed a player committing a handball in the penalty area. I didn't realise I had made a major error until the assistant referee reminded me during halftime. I'd never forget sitting in the changing room reluctant to return to the field. But, at the last minute, I reminded myself that I needed to let it go, face it head-on and be professional."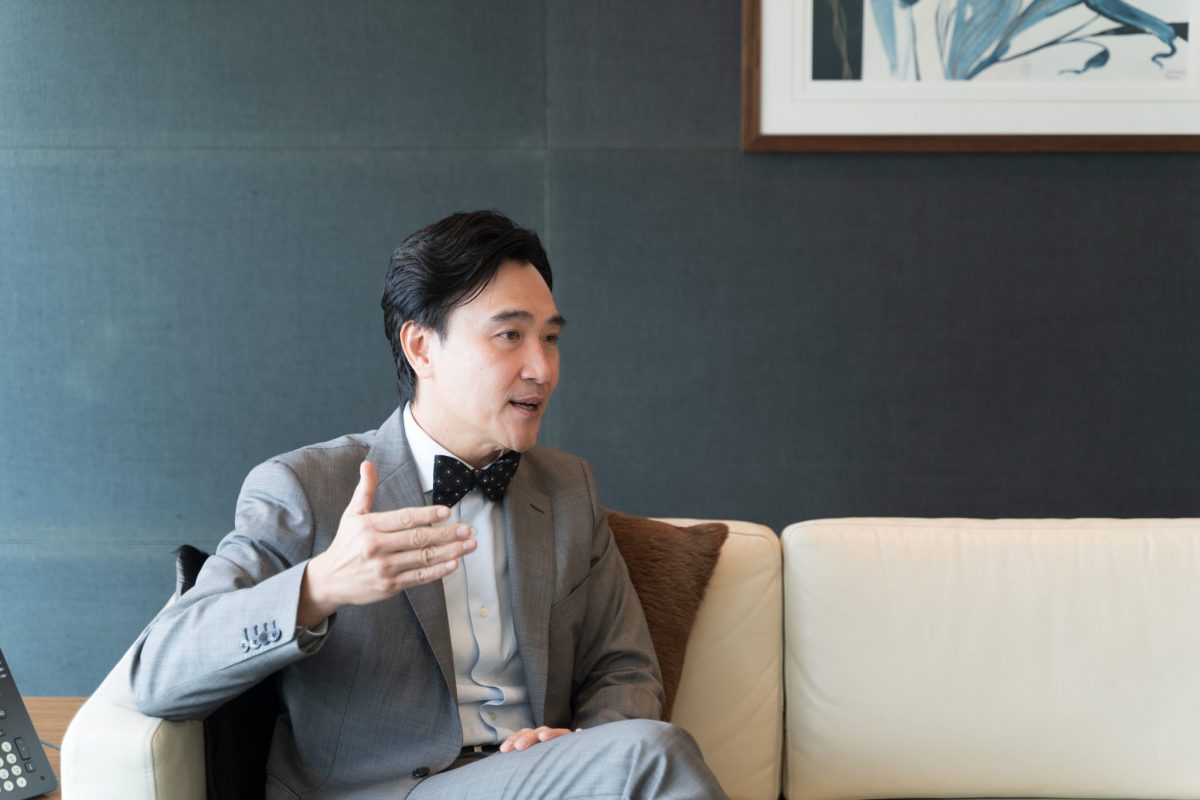 Albert said his experience of being a referee has enabled him to hone his focus and mental quality to tackle the challenges at work.
Although Albert has long "hung up his boots" from the world of football, he is still very much in the game of private wealth management. With places like Singapore actively developing their wealth management businesses, competition in the region has grown fiercer in recent years. However, Albert believes that Hong Kong still enjoys our own competitive edge: "Hong Kong's capital market is one of a kind. For years, we've been one of the world's largest IPO markets and we have spawned a slew of wealthy individuals. With the strong backing of China, demand for wealth management remains strong." Albert's ambitions are further fuelled by the enormous potential for wealth growth in the Asia-Pacific region. "Our Asia Pacific's operations have the second largest amount of assets under management in the group. In the next five years, we hope to rise to first place, and become the first Swiss bank to have an overseas division with more assets under management than its head office."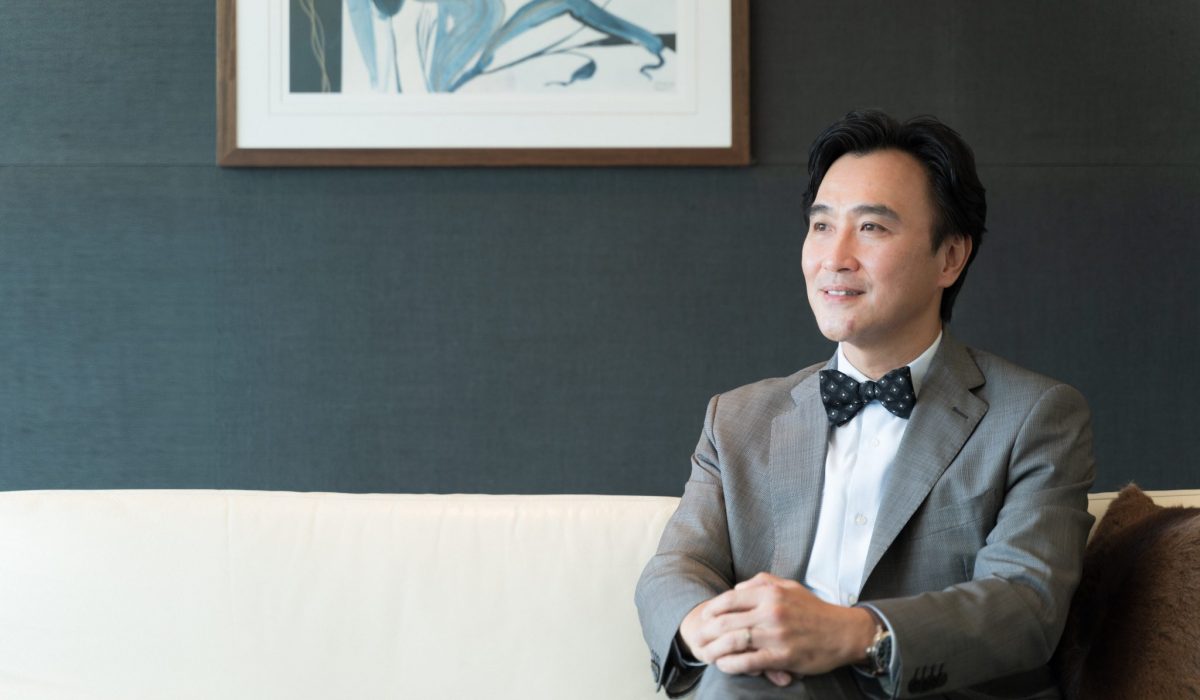 Get Ready to Seize the Opportunities
Albert is grateful to CUHK for giving him an outstanding business education and a dormitory life that made him the person he is today: "Besides learning the basics, I was exposed to different people and issues through marketing projects and overseas learning opportunities. This allowed me to develop my communication skills, which have been especially advantageous in the people business." He encouraged alumni and students interested in a career in wealth management to stay current on policies and trends of China and to equip themselves early: "Those who are prepared will succeed. China will play a significant role in the future of wealth management. It is only by preparing ahead of time can you seize opportunities in the region and take charge of your life."
First published in the CUHK Business School Alumni Portal on 4 August 2022, this article was republished with permission from the School's Alumni Affairs and Development Office.