Entrepreneurs are not necessarily people who start a business. They can also be people who are not afraid to change course and make a difference within an organisation. To keep such entrepreneurship spirit alive and continually stimulate creativity in our city, it requires pulling and nudging a variety of levers.
This is an important take-away from a panel discussion co-organised by The Chinese University of Hong Kong (CUHK) Business School and the American Chamber of Commerce in Hong Kong, held at the Bank of America Tower on 29 January 2015. The event attracted more than 20 participants from CUHK Business School as well as entrepreneurs, who showed a lot of interest in the different issues concerning Hong Kong's entrepreneurial environment.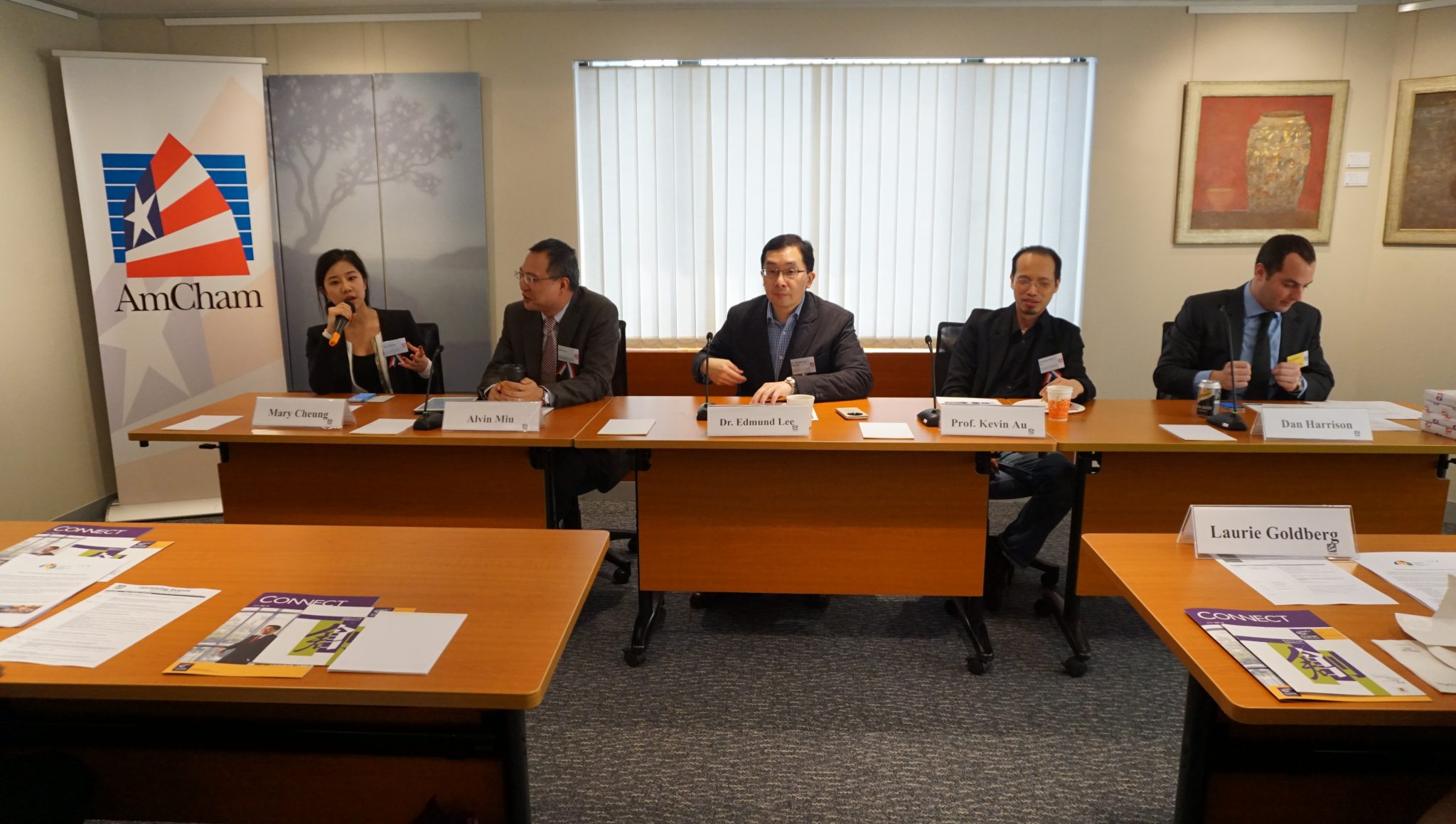 Titled "How to Boost Hong Kong's Entrepreneurial Culture," the panel discussion invited four panelists with different backgrounds to share their observations of and insights into how the government and business community can work together to nurture home-grown entrepreneurship as well as to attract startups from other countries to Hong Kong.
The panel discussion kicked off with a classic question:"Are entrepreneurs born or made?" While different panelists had different perspectives, they concluded that the process of becoming an entrepreneur is a combination of nature and nurture. People with certain genetic personality traits, such as those who are risk takers and game changers, are more likely to be successful entrepreneurs. But at the same time, entrepreneurs can also be created through education, experience and mentorship."Obviously, some personalities give people a natural advantage of becoming a successful entrepreneur, such as being brave, hardworking, open-minded, creative and ready for challenges, " said Mary Cheung, one of the panelists and founder of JOBDOH, a participant of the Google-CUHK Empowering Young Entrepreneurs Programme. "So we can say that certain elements of entrepreneurship are natural born."
On the other hand, Kevin Au, Associate Professor of Department of Management and Director of Centre for Entrepreneurship at CUHK Business School, believes that education can increase a person's likelihood of becoming an entrepreneur. "Actually, some entrepreneurship abilities can be enhanced through learning. For example, entrepreneurship thinking or the ability to discover new opportunities can be nurtured though education," he said. "In other words, if an entrepreneurial ecosystem exists, entrepreneurs can become better in some ways."
So, how does the overall landscape of Hong Kong's entrepreneurship look like? The panelists pointed out that Hong Kong's well-developed infrastructure, its role as a gateway to mainland China, as well as the free flow of information and ideas provide an ideal environment in which innovation can be unleashed. The Hong Kong government has already realized the importance of entrepreneurship and Hong Kong's pressing need to be a smart city. But there is still much to be done to help Hong Kong's startup community develop into a vibrant and successful one.
Prof. Au noted that while the entrepreneurial ecosystem in Hong Kong is improving, the investments in research and innovation are still quite limited. "To be frank, I feel disappointed when talking about investments in research and development in Hong Kong," he said. "The percentage of R&D expenditure in Hong Kong is very low. That's because most of the companies in Hong Kong don't care about it. We should think about how to help and encourage them to invest more in this area."
Another panelist Dr. Edmund Lee, Executive Director of Hong Kong Design Centre, said that no entrepreneurs can work alone. "With all the co-working startups, incubators and accelerators in operation right now, we need to do more to build a critical mass for sustainable development," he emphasizes.
Dr. Lee believes that a vibrant innovation ecosystem, in which talent development and education are the core ingredients, will contribute to the sustainable development of the society. In today's digital era and creative economy, a creative mindset and entrepreneurial spirit are vital in driving organisational renewal and transformation, as well as encouraging new ventures.
Then how does one go about building an entrepreneurial culture within an organization? Alvin Miu, COO and CFO of MF Jebsen Group and Mentor of Google-CUHK Empowering Young Entrepreneurs Program, offers his suggestions: In order to continue bringing innovative ideas to an organisation, the leader should encourage and inspire employees to have their voices, regardless if he or she is a senior executive or a junior team member.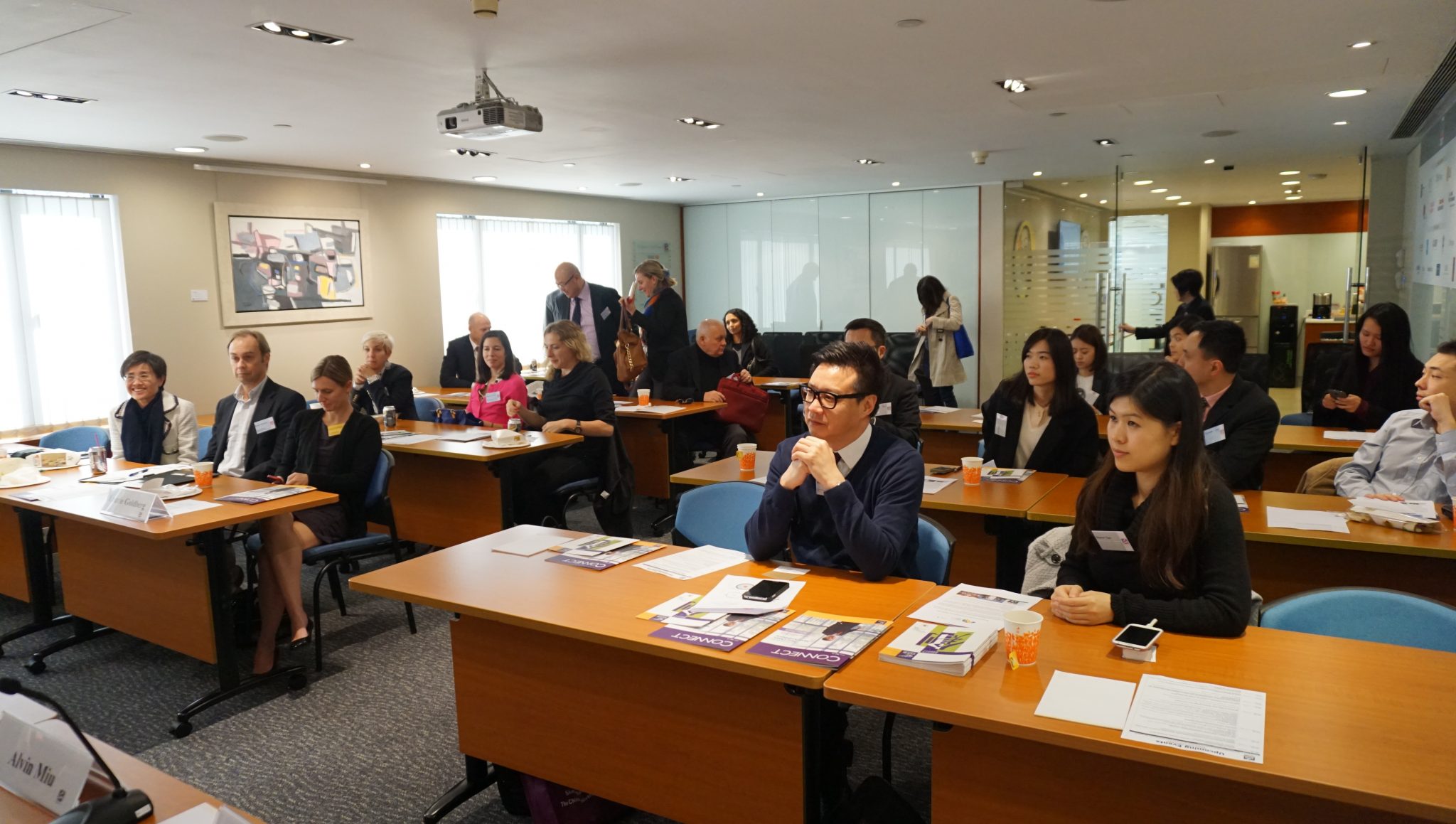 "You cannot build an entrepreneurship culture in a company without the support of the management team. As a leader, you should be open-minded to change and allow employees to have a certain degree of flexibilities. For example, senior-level managers should learn to be a good listener instead of just a speaker. Middle-level managers may try to set up a brainstorming mechanism to allow every team member to contribute their ideas," he added.
Dr. Lee concurred with Miu's view. He believes that companies will reap a lot of benefits by encouraging employees to be creative in the workplace by giving them enough resources and recognition, particularly those in highly creative positions. "When people are doing creative work, please do not put any restrictions on them and make sure everyone can have a voice when brainstorming ideas," he says. "Managing talents is not always an easy job. As a manager, you should learn to massage your management style, facilitating the process to get new ideas and get different people together. If you just follow the line management mindset, you'd better forget about any innovation culture!"
By Ann Fang (with editorial input from Dr. Edmund Lee)