Higher education plays a significant role in enhancing the competitiveness of a city or country and universities around the world have been in a state of transformation to meet the needs of the 21st century.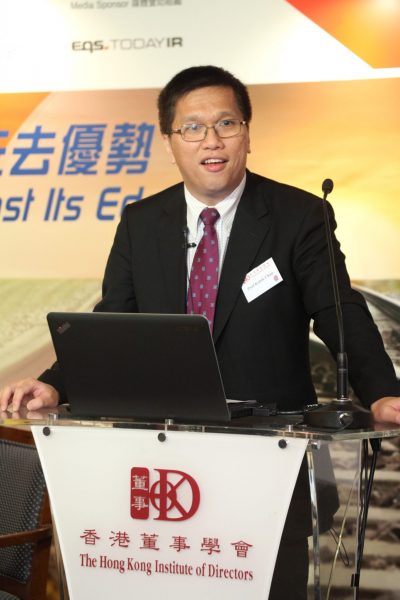 Higher education plays a significant role in enhancing the competitiveness of a city or country and universities around the world have been in a state of transformation to meet the needs of the 21st century. In an increasingly globalised world and knowledge-based economy, individual nations have seen it essential to nurture local talents and attract foreign expertise to increase the competitiveness of the labour force. As well as spending more on higher education, some countries have aspired to attract world-class universities. Singapore has been at the forefront of the competition for talent in a bid to become an education hub; its government has invited reputable foreign universities such as John Hopkins University, INSEAD, and the University of Chicago Booth School of Business, to establish a local presence – with varying degrees of success. In fact the Booth School of Business has just moved its Asia campus to Hong Kong after more than 13 years in Singapore.
In September, the World Economic Forum (WEF) released the latest Global Competitiveness Report, which uses 12 key pillars to assess the health of national economies. Out of 144 nations, Hong Kong ranks seventh, unchanged from the previous year. It tops the infrastructure pillar, reflecting the outstanding quality of transport facilities. Hong Kong also scores highest in financial market development, due to high levels of efficiency, trust, and stability within the system. As one of the most open economies in the world, Hong Kong ranks highly in efficiency of goods and labor markets. But the territory scores lower in higher education and training, and also innovation, ranked 22th and 26th respectively. Singapore also performs extremely well, consistently ranked second for the past four consecutive years. Just like Hong Kong, Singapore is near the top in the goods and labor market efficiency and financial market development. But Singapore's competitiveness is enhanced by a strong focus on education, and the country also scores highly for higher education and training.
There are three issues regarding how higher education in Hong Kong can enhance the competitiveness of the talent pool.
First issue: how can the higher education sector help attract foreign talents?
In recent years Hong Kong universities have worked hard to recruit students from China, the region and further afield in the West, in a bid to internationalize. This recruitment drive, in line with a government quota requiring 20 per cent non-local students in order to foster diversity on campus, helps promote cross-cultural awareness. With Hong Kong's unique East-meet-West character and the strong international reputation of our universities, Hong Kong universities have been quite successful to recruit many students from the mainland and abroad. If these international students stay on after graduation, they are a welcome addition to the labor force.
As well as undergraduate and postgraduate research programs, taught postgraduate programs also form an important part of universities' offering. These programs are quite short in nature, usually one to two years and often specialize in subjects such as IT, engineering, finance, accounting or MBA. Taught postgraduate programs tend to target students from outside Hong Kong, attracting large numbers of skilled students, many from mainland China. Given Hong Kong's close relationship to China, many postgraduates from the mainland find healthy job opportunities in Hong Kong, where their understanding and knowledge of the economy and culture is valued. This provides a welcome boost to Hong Kong's labor force in the face of a shrinking younger population.
Second issue: how should we train talents to be competitive in a globalised world?
Universities now need to equip students with the skills to navigate the challenges of a dynamic, globalized society and an increasingly knowledge-based workplace. In the 21st century, the paradigm of "lifetime employment" has shifted to "lifetime employability", with a focus on developing generic, adaptable skills. It is no longer sufficient to teach specialized knowledge only. In order for our students to be life-long contributors to society, we need to broaden their education. They need exposure to a wider range of knowledge, from culture, history, science, engineering, through to business, to gain a greater understanding of the individual's role in society. Since 2012, all of Hong Kong universities provide a four-year undergraduate program which helps to build a solid foundation of general knowledge. Students also need to become critical and creative thinkers, effective communicators, and good team players, rather than merely becoming academically competent. This is why we need to redesign our curriculum and incorporate a variety of team projects and experiential learning. Our students also need to build "good character" based upon ethical and moral behaviors, attitudes and values to face an increasingly challenging world. This character building helps students to be more adaptable and resilient in their work environment, and to be a citizen of high moral standing.
Third issue: what's the role of the university within innovation in Hong Kong?
More than most countries, Hong Kong depends on its knowledge economy as it has no natural resources and thrives upon the resources and ideas of its people. However, while Hong Kong enjoys a good rule of law, an open economy, and an efficient capital market, it still lags in terms of innovation – ranked only 20th in the WEF competitiveness report. Hong Kong universities have an important role to play here – they are places for blue-skies and applied thinking, and many are internationally renowned for the quality of their research. Universities are places where faculty and students can enjoy their natural curiosity and imagination, ask the big questions and search for the answers. Discoveries and inventions may be accidental and unpredictable, but come from persistent efforts of researchers who are not necessarily driven by commercial goals. Curiously, a significant amount of research and development (R&D) spending in Hong Kong occurs within the higher education sector. But this isn't necessarily good news; it implies that the private sector is not investing enough. Compared with many developed countries, Hong Kong ranks quite low in the ratio of R&D expenditure to GDP – less than one per cent compared to Taiwan, Singapore and South Korea, which have ratios between three to 3.5 per cent. In all these economies, the major driver is the private sector rather than the government. In Hong Kong, the ratio of public to private R&D expenditure is about 60:40 – in others it is closer to 30:70. This situation is far from ideal. Universities produce many PhD graduates, but because of a lack of larger-scale R&D projects, these researchers, many of them scientists and engineers, tend to leave Hong Kong. Recently Hong Kong universities have seized the initiative to contribute more to knowledge creation and innovation. They are collaborating with private corporations on big-scale research projects, building infrastructure and networks to enable the transfer of technology, and creating entrepreneurship platforms for faculty and students. We will start to see a change of the environment and mindset, although more collaboration between the higher education sector, the private sector, and the government will be needed.
It's clear that higher education is vital in Hong Kong's aspirations to meet and overtake the competition in the 21stcentury. Hong Kong has certain advantages, not least in the rule of law, the quality of the institutions, the open economy and efficient infrastructure. But these will mean nothing if we don't have a sufficient and competitive labor force. To maintain our edge, we need to continue to invest into the future, in areas such as education, research and development, and human capital. Higher education has an important role in this transformation, by training broad-minded and skilled professionals to meet the changing needs of the economy, by recruiting outstanding faculty and students from abroad, and by creating new knowledge and innovation. But universities cannot do it alone; it requires leaders in business and government to continue to provide feedback and support. I am sure that the tertiary education sector would be happy to have more discussion with the business leaders and government officials to see how we can form stronger partnerships to help grow the talent pool in Hong Kong.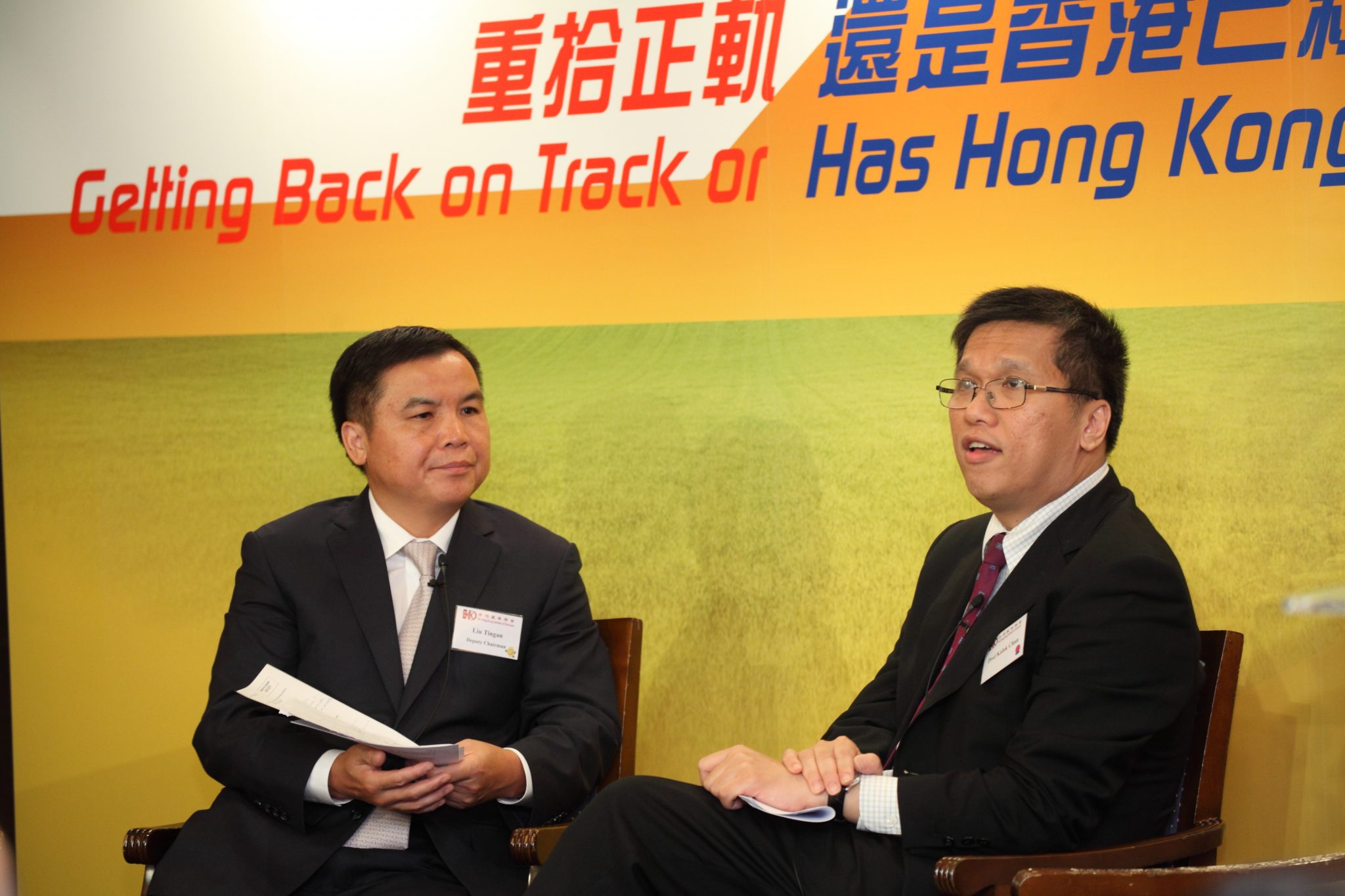 For Chinese version, please click here.
By Prof. Kalok Chan, Dean of The Chinese University of Hong Kong Business School and Wei Lun Professor of Finance (Editorial input by Helena Pozniak)