CUHK Business School Admits 900 High-calibre Hong Kong and International Undergraduates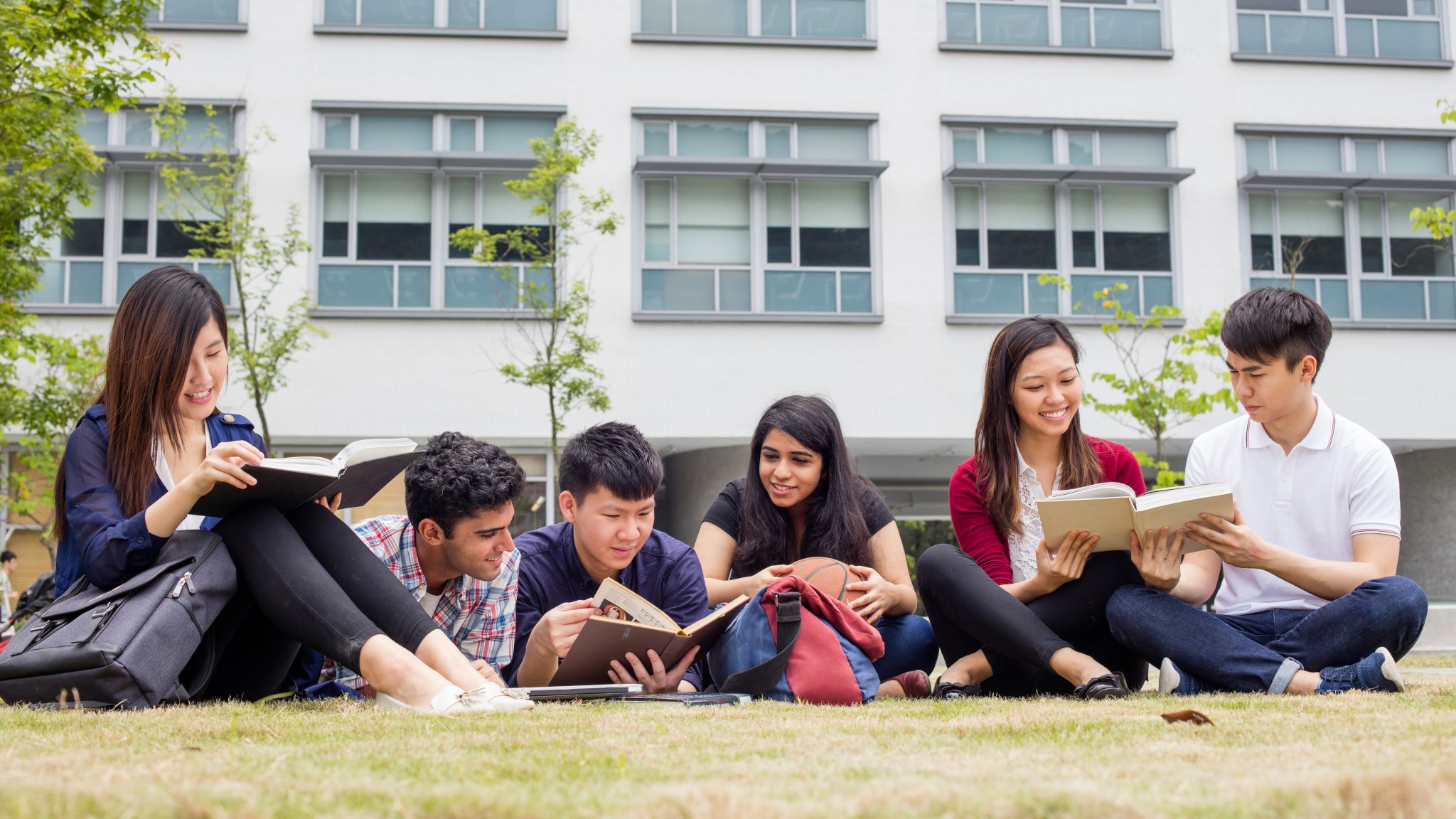 The Chinese University of Hong Kong (CUHK) Business School announced an impressive undergraduate student intake this year with a total of 900 local and international undergraduates. Many of them have had outstanding performances in public examinations and/or other areas.
In terms of the median admission scores of the best five subjects, Global Business Studies (GBS), Quantitative Finance and Risk Management Science (QFRMS), as well as International Business and Chinese Enterprise (IBCE) are again among the top five programmes/streams at CUHK. The GBS programme has always been a favourite choice among the cream of the crop in the city. It has been named the top two for 11 years in a row since its inauguration in 2005, while QFRMS is among the best five for five consecutive years. Other programmes including IBCE, Quantitative Finance and Insurance, Financial and Actuarial Analysis have made it in the top five several times in the past 11 years.
This year, GBS, IBCE and QFRMS admitted more than 90 percent of candidates with a score of 30+ (i.e., Level 5* in 5 subjects) in the Hong Kong Diploma of Secondary Education Examination (HKDSE). Our GBS programme admitted a student with 5** in five subjects and 5* in another two subjects, who is the top scorer among those admitted to Business and Administration programmes offered by JUPAS institutions. CUHK Business School also admitted many outstanding local and international students through various channels.
GBS Takes in Top Scorers
Of all the outstanding students newly admitted, Angus Leung Shek-ming achieved a perfect score of 45 points in this year's International Baccalaureate (IB) Diploma, making him among the world's 147 top scorers in IB's May 2016 examination session. Leung was a senior student at Victoria Shanghai Academy and his secondary school described him as a consistent all-rounder who had actively participated in the school's student activities, including Model United Nations and Junior Achievements Programme. He has been admitted to the GBS programme. Leung looks forward to gaining professional and commercial knowledge from GBS and taking full advantage of the opportunities to study in the United States and Denmark to broaden his global vision. His future plan is to leave his mark in the business sector.
Elizabeth Chan Lok-yee achieved an excellent academic performance in this year's HKDSE. The interview panel was impressed by Chan's great potential to be an outstanding global business leader which aligns with the vision of CUHK Business School. Chan has been admitted to the GBS programme. Chan showed her leadership as a Head Prefect of Good Hope School, and also represented the student body in multiple occasions, such as participation in an education symposium to suggest school policies. She has also participated in the Harvard Model Congress Asia and a 17-day Young Leadership Training Programme at the University of Cambridge and taken part in group discussions and debates alongside delegates around the world. These, no doubt, have helped her develop an international perspective.
Education without Borders
As a world-class business school, CUHK Business School is committed to providing a multicultural ecology on campus and our students are expected to live and work with other fellow students from different cultures to broaden their international exposure. This year, the School admitted 240 outstanding international students from mainland China, Macau, Taiwan, as well as 15 countries and regions around the world, including Angola, Canada, Germany, India, Indonesia, Italy, Kazakhstan, Kyrgyzstan, Malaysia, Palestine, Korea, the United States and United Kingdom. For this academic year, CUHK Business School continues to keep around 66 percent of our undergraduates to participate in exchange programmes abroad to enhance their international exposure and global perspective.
Claudia di Tria is an Italian student who realised the importance of globalisation by exposing herself to a variety of English summer programmes and Study Abroad Programme in the United States, United Kingdom and Hong Kong during her secondary school life. She is impressed by the uniqueness of Hong Kong which allows her to understand how East meets West. Fascinated by the learning environment of CUHK, she decided to come back for an undergraduate degree programme. Tria has been admitted to the Integrated BBA (IBBA) programme.
Seiit Kulubaev is a student from Kyrgyzstan who is proficient in English, Turkish, Russian and Kyrgyz. Not only is he an outstanding performer in academics, but he is also a young entrepreneur and music producer. Kulubaev has been admitted to the IBBA programme. Playing music is his favuorite hobby and also one of his business projects. Kulubaev plans to run his music business on different social media platforms. He is determined to acquire business knowledge and skills to develop a successful business.
Elite Sportsmen Aspires to Study Business
CUHK Business School values a well-balanced development for students. This year, 15 students were admitted to the School through the "School Principals' Nominations Scheme" and the "Sports Scholarship Scheme". They have outstanding achievements in sports, including athletics, handball, swimming, table tennis, fencing and tchoukball. The School is impressed by their achievements in a wide range of international competitions in Xiamen, Hangzhou, Prague and Singapore.
Ng Tsz-ching has been admitted to the IBBA programme through The CUHK Sports Scholarship Scheme. She was an awardee of the HKSSF New Territories Secondary Schools Outstanding Athlete Award and Outstanding Athlete Award (Overall) (Tuen Mun Secondary Schools Area Committee) by the Hong Kong Schools Sports Federation (HKSSF). Ng is highly experienced in overseas competitions and has taken part in various sports competitions held in Hangzhou, Prague and Singapore.
Admitted to the IBBA programme through JUPAS School Principals' Nomination Scheme, June Leung Lok-man was an awardee of the Outstanding Sports Award by a reputable Sports Club in Hong Kong. Not only has she participated in inter-school swimming competitions organised by HKSSF and achieved an excellent result, but she has also successfully accomplished the harbor swimming race with a remarkable performance.
For Chinese version, please click here.