CUHK Business School Admits 800+ Outstanding Local and International Undergraduates for 2018-19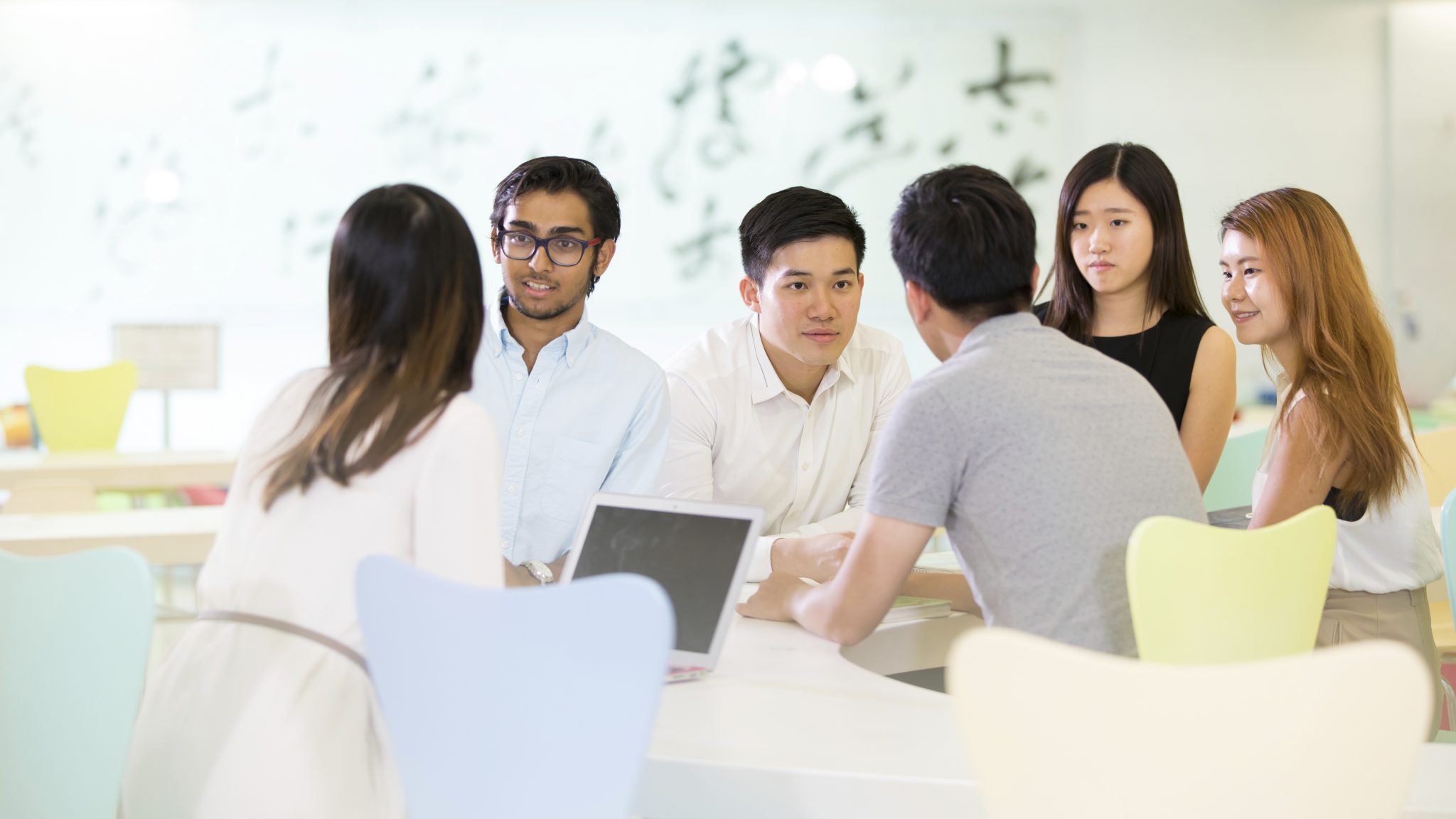 226 international students representing 20 countries and regions add to diversity of campus
The Chinese University of Hong Kong (CUHK) Business School announced today an impressive undergraduate student intake this year comprising more than 800 local and international students. Many of them have achieved outstanding performances in public examinations and/or other areas such as sports, music and arts.
Amongst all eight JUPAS participating institutions, CUHK Business School has three out of the ten most competitive programmes/streams based on median admission scores of students' best five subjects, including Global Business Studies (GBS), Quantitative Finance and Risk Management Science (QFRM) and International Business and Chinese Enterprise (IBCE).
Three programmes/streams at CUHK Business School admitted JUPAS applicants this year with a score of 35, i.e. Level 5** in five subjects in the Hong Kong Diploma of Secondary Education (HKDSE) examination this year.
Four CUHK Business School programmes have been among the top 10 CUHK programmes based on weighted GPA for five consecutive years, including GBS, QFRM, IBCE and Quantitative Finance. Other programmes such as the Bachelor of Business Administration (Integrated BBA Programme) and Juris Doctor (BBA-JD) Double Degree Programme have also recorded significant year-on-year improvement in terms of median admission scores.
CUHK Business School is well recognised and sought after by local students who want to pursue business education at in university. The School has admitted many high-calibre local and international students through various channels, including:
Luk Hei of St. Paul's Co-educational College was admitted to the GBS programme as one of the top candidates in Hong Kong who attained Level 5** in seven subjects in the HKDSE examination. Luk has played the piano and harmonica from since young, and won an award in the 2016 Asia Pacific Harmonica Festival.
Chan Sabrina Hiu-yui from Heep Yunn School achieved Level 5** in six subjects in the HKDSE examination and was admitted to the Professional Accountancy Programme. Chan has been playing the sheng, a 21-pipe traditional Chinese wind instrument since she was eight. In 2016, Chan was among three Hong Kong students who won in the Young International Musician and Open Folk Solo Instrumental categories at the 70th Llangollen International Musical Eisteddfod, an internationally acclaimed music festival in Wales.
Admitted to the GBS programme, Isa Cheng Yee-sum from St. Paul's Co-educational College also attained a perfect score of 45 points in this year's International Baccalaureate (IB) Diploma, making her among the world's 186 top scorers in IB's May 2018 examination session. Cheng looks forward to learn not only technical knowledge but also soft skills to interact with people in the business world through the programme.
CUHK Business School contributes to building a culturally diverse environment, having admitted 226 outstanding international students from 20 countries and regions around the world this year, including Brazil, Canada, China, France, India, Indonesia, Kazakhstan, Kyrgyzstan, Macau, Malaysia, Portugal, Russia, Slovakia, South Korea, Taiwan, Thailand, The Philippines and the United States. Sumrith Thanadol and Choochua Chanachida from Thailand were admitted to the Integrated BBA (IBBA) programme through the Hong Kong Scholarship for "Belt and Road" Students (Thailand) scheme provided by the Education Bureau of the Government of the Hong Kong Special Administrative Region (HKSAR). Another GBS student, Juan Kun-hung Frank, scored full mark in Taiwan's General Scholastic Ability Test. Juan is confident that he can take full advantage of the opportunities from GBS to gain international exposure and ultimately help him develop a global perspective.
This year, 27 elite sportsmen and talents in various areas who represent Hong Kong in major international sports and other key competitions were admitted to the School through the Sports Scholarship Scheme, School Principals' Nomination Scheme and the Multi-faceted Excellence Scholarship awarded by HKSAR Home Affairs Bureau. These athletes have competed in a variety of sports both at home and overseas including archery, badminton, basketball, fencing, handball, table tennis, tennis and swimming. Admitted to the IBBA programme through the Sports Scholarship Scheme, Mak Pak-ngai is a Hong Kong representative in badminton and was also named as one of the 2017/18 Elite Sport Scholarship Athletes by the Hong Kong Sports Institute.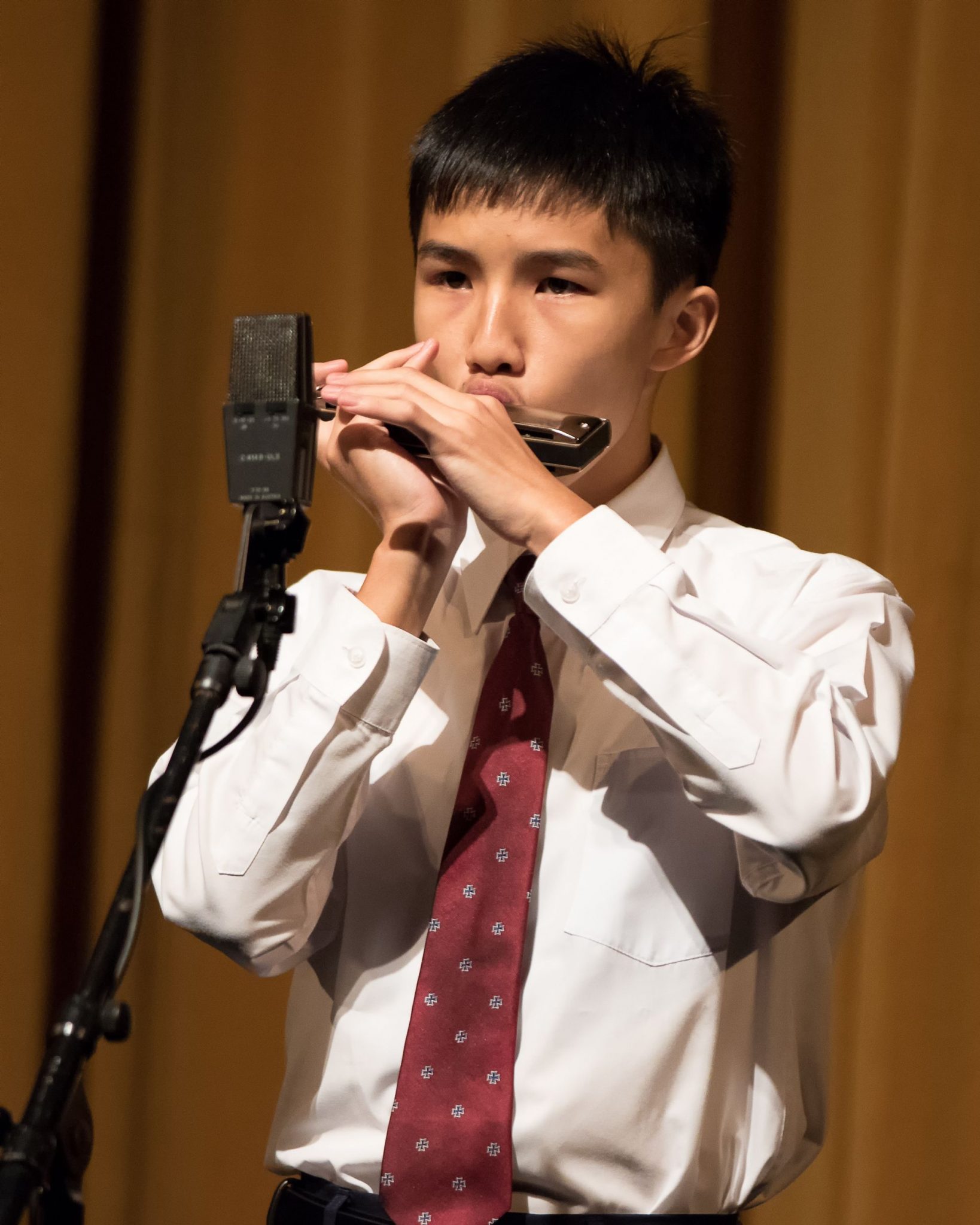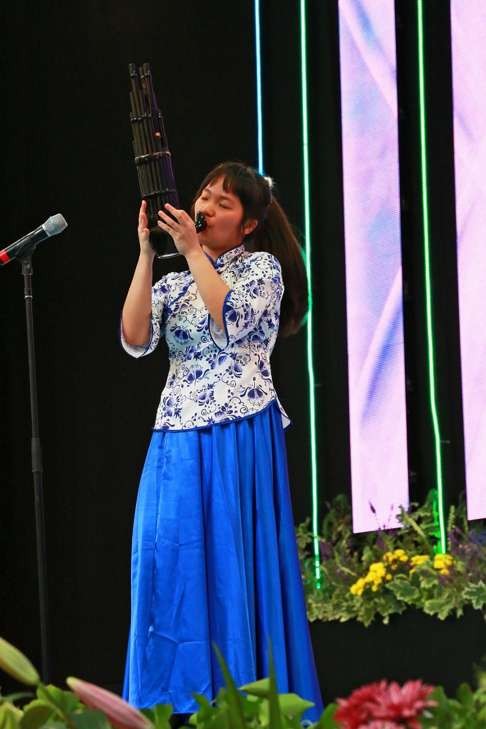 Luk Hei (left), Chan Sabrina Hiu-yui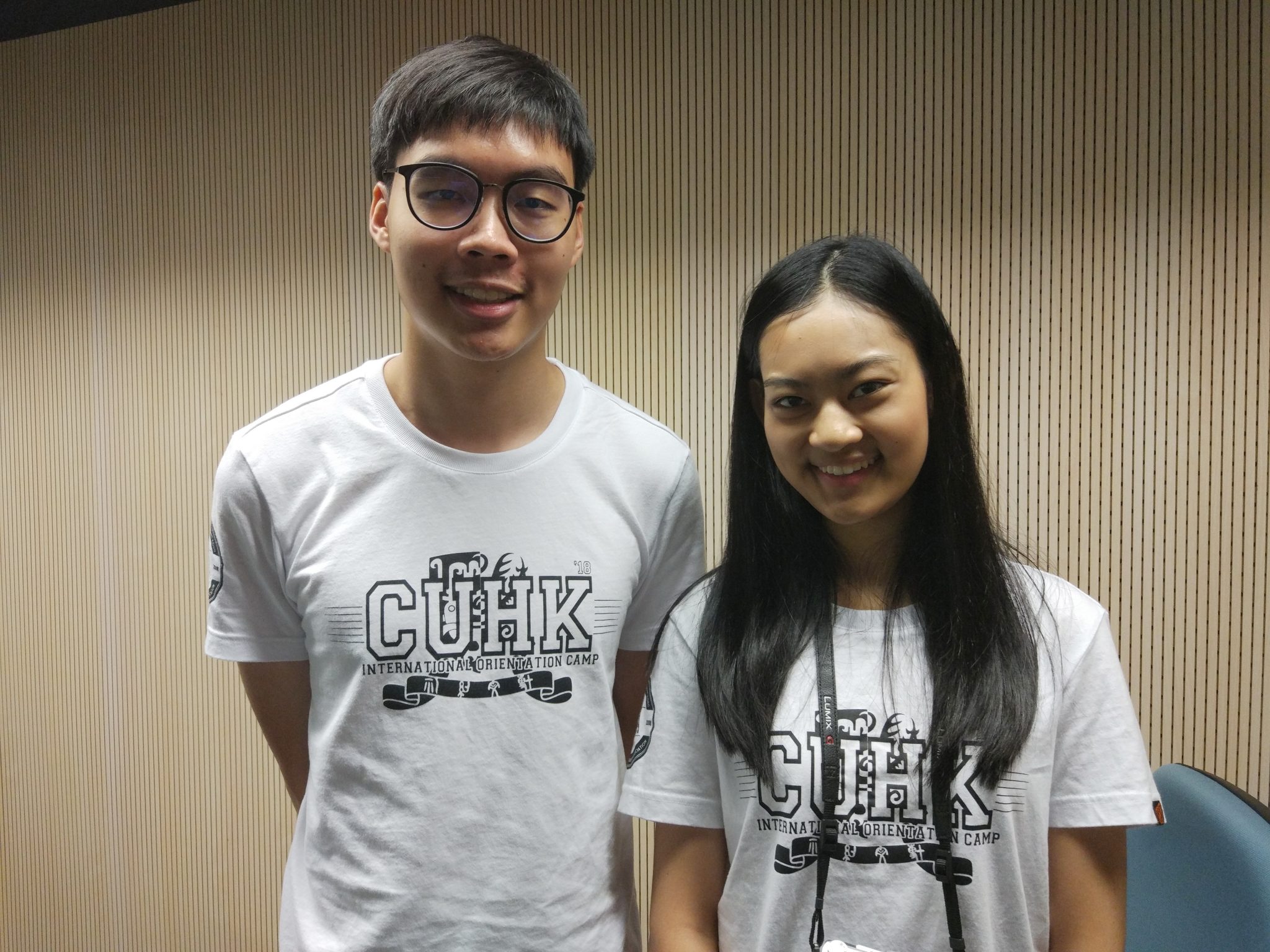 Sumrith Thanadol (left) and Choochua Chanachida